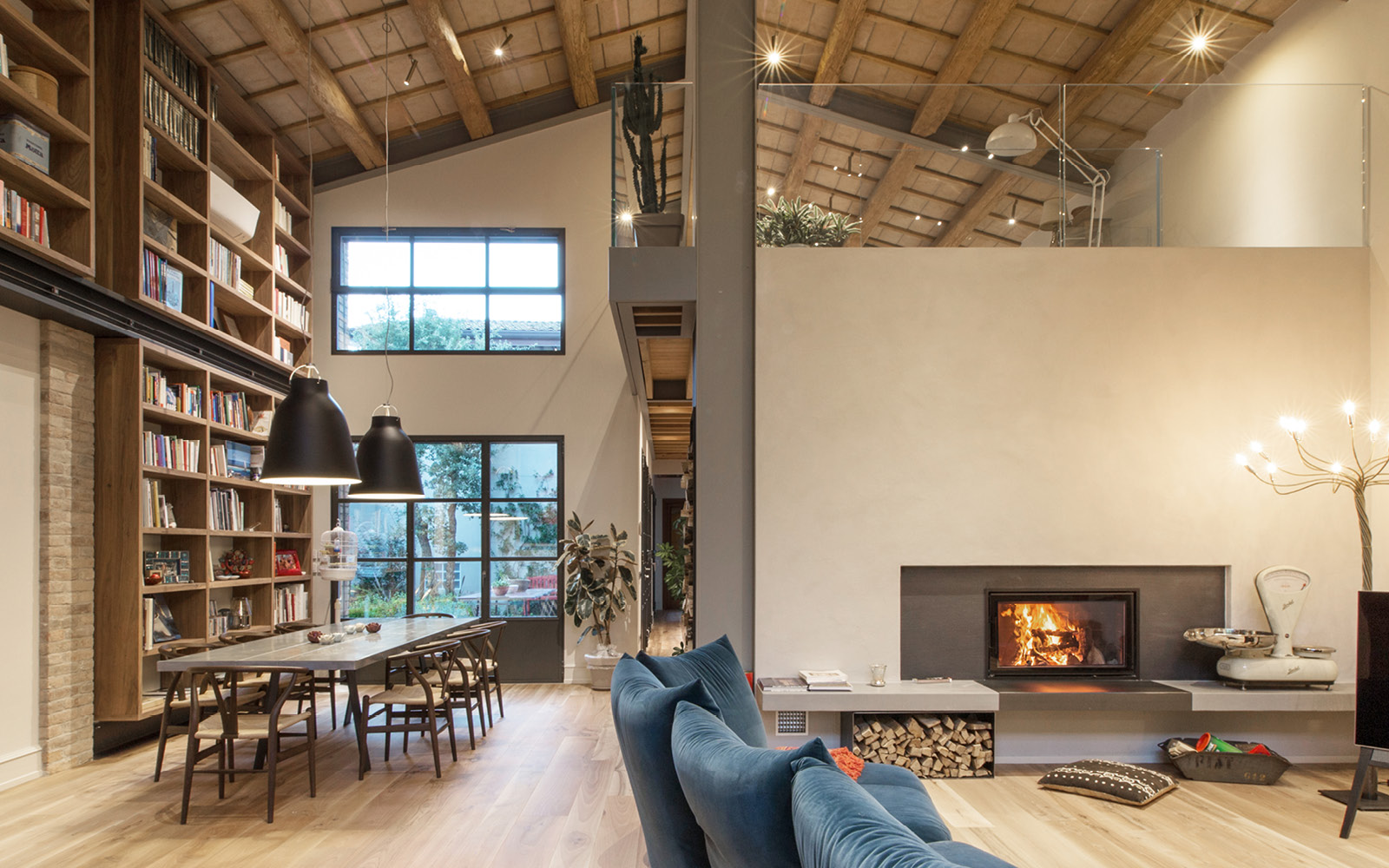 Suspended bookcases and sliding ladder in American Walnut Natur, European Walnut Rustic flooring, and kitchen snack counter in European Oak Rusticone.
Project by: Arch. Franco Biagiotti – Interior Designer Monica Poletti
OPEN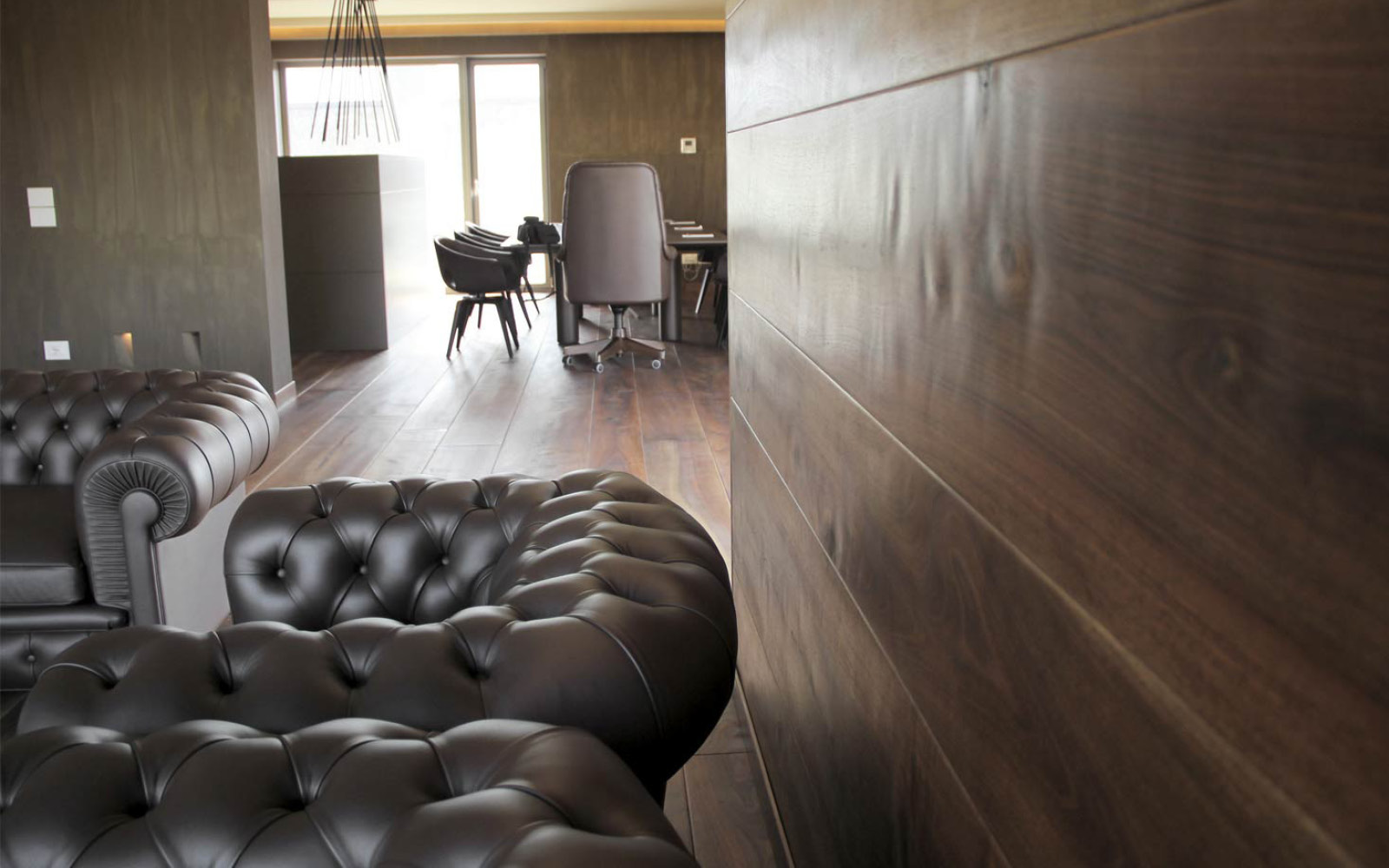 Like valuable wallpaper, wood cladding is applied to the surface to create refined patterns and completely new spaces. Bare rooms no longer, they are clothed in fabulous beauty, enhanced by prestigious materials, like jewels. Boiserie panels extend vertically the aesthetic impact of magnificent floors and mutate the very idea of walls into something revolutionary.
OPEN