CP Parquet's craftsmanship meets the savoir-faire of Bari's masters of taste
2 Eylül 2020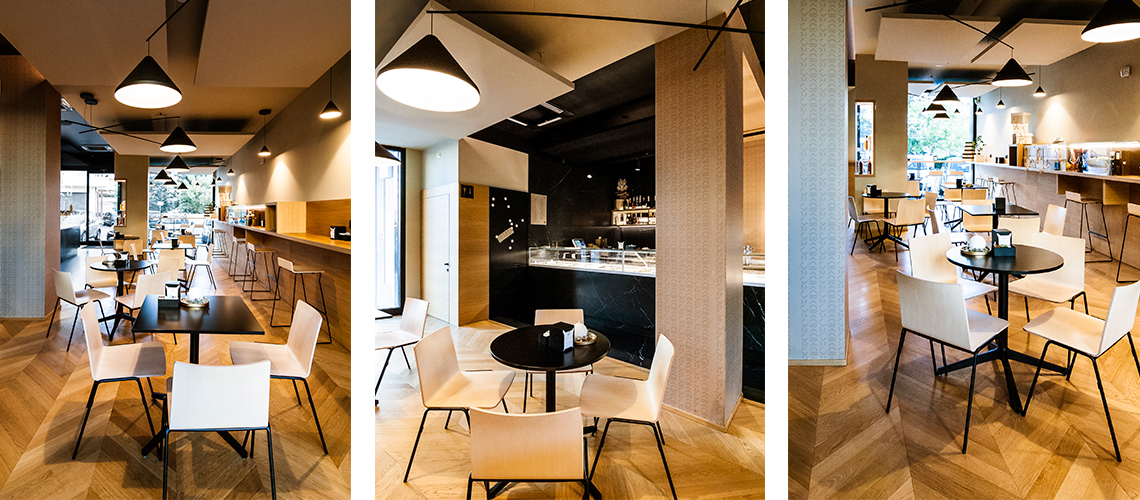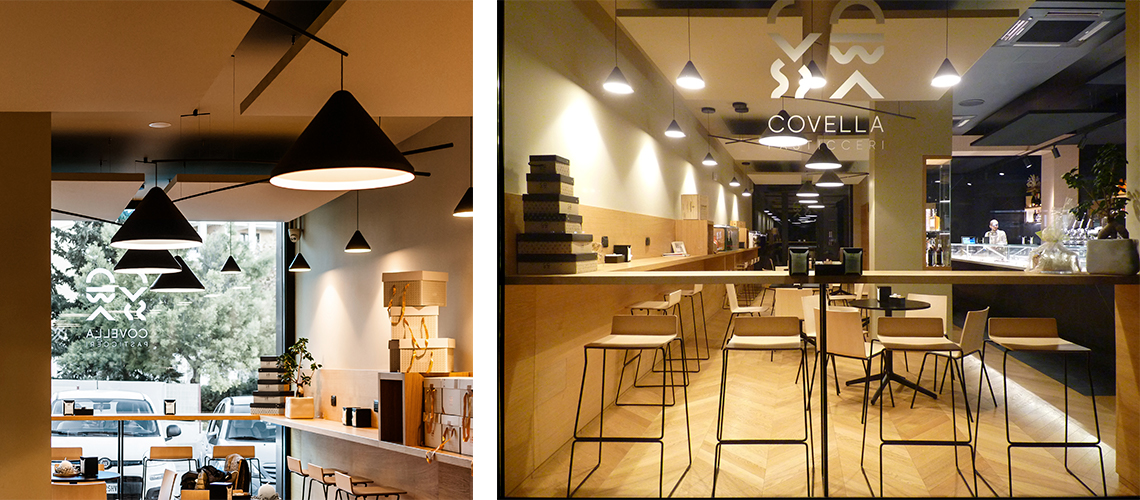 Acknowledged by the famous Gambero Rosso thanks to the excellence of their products, the Covella pastry chefs have inaugurated a new space in Gioia del Colle, in the Province of Bari. It is a renowned, sweet-tasting project which blends with the delicacy and recognized quality of the CP Parquet floorings.
Designed by the XYZ FACTORY Studio, the bakery was conceived on the basis of a thorough and meticulous study on the spaces and materials: each detail derives from a geometric and linear style, like the 45° floor laying of European Oak in "Rustic" choice. In fact, among the simplicity and warmth of the shapes, in a refined and welcoming scenery, the chromatic explosion of the products on display stands out as expression of their mastery.
The choice of CP Parquet's "Antico Asolo" 2 Layers Collection is not only due to aesthetic reasons, but it is also related to the technical characteristics of this products, which guarantee the maximum stability and wear resistance over time, thus ideal as coating for extremely busy areas such as public spaces. 
For a bakery which celebrates the savoir-faire of a top-quality confectionery production every day, CP Parquet has worked with care and craftsmanship, cooperating for the realization of a space which caresses both taste and sight.
Project: Studio XYZ FACTORY
Foto: ©XYZ FACTORY / ©Elettra Panzarino