A design apartment, pampered by the nature of CP Parquet
20 Temmuz 2020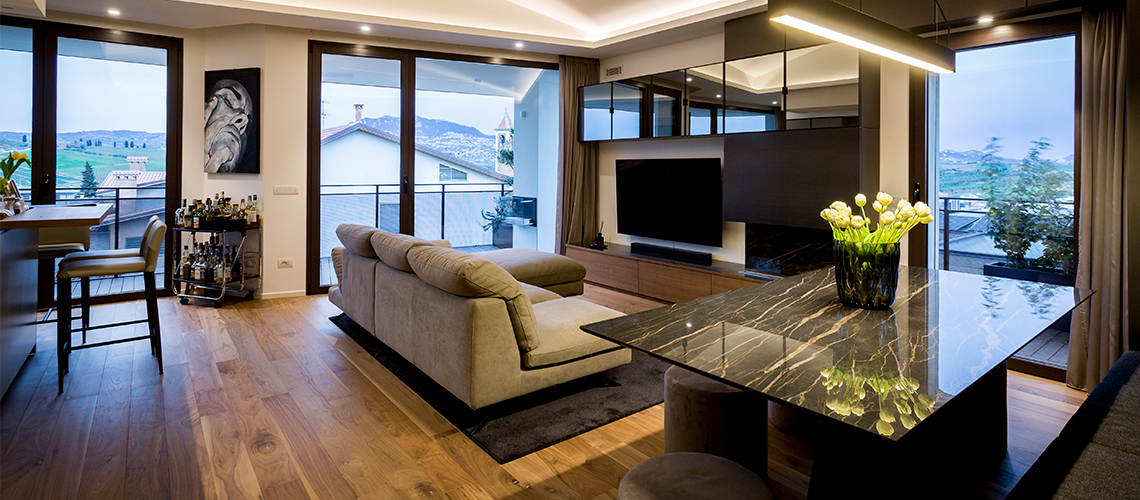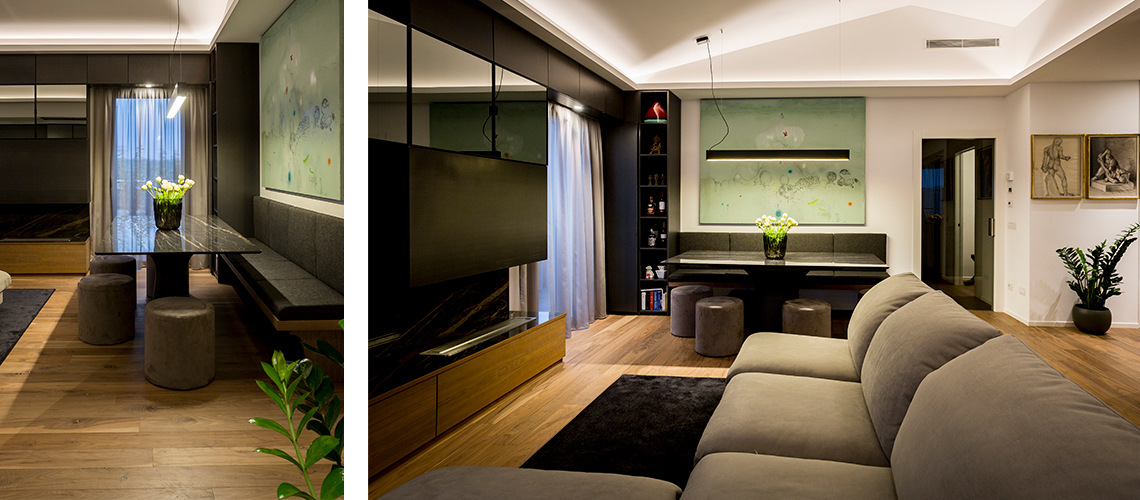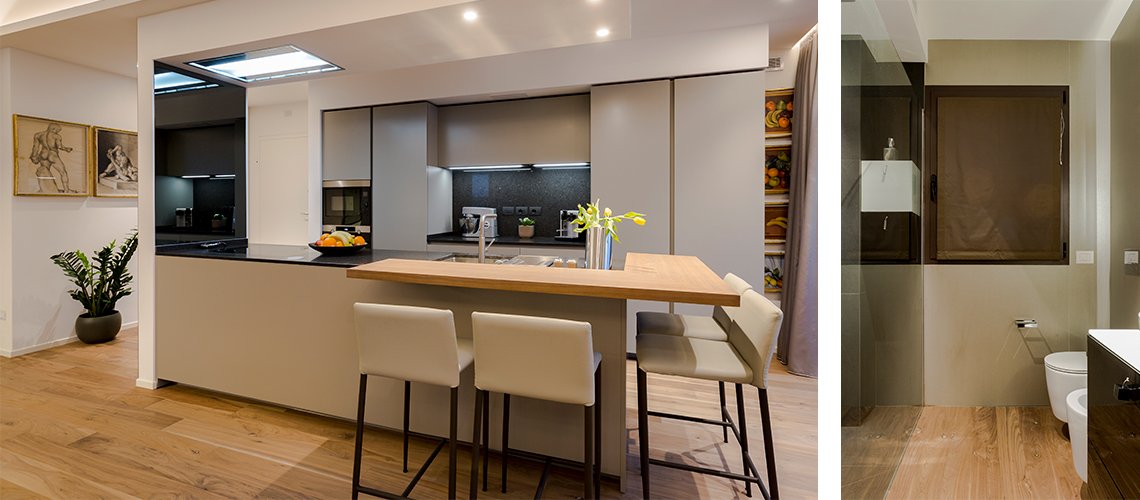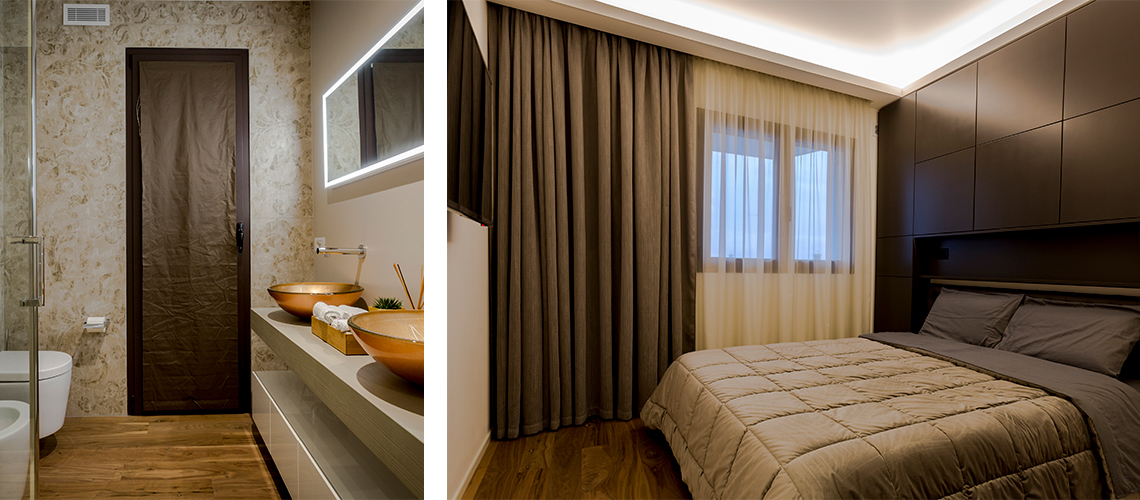 A state-of-art apartment with large windows, which overlooks the beautiful hilly landscape surrounding the historical city of San Marino.
It's a new context, where harmoniously coexist the modern design furnishing and CP Parquet floors, sweet remind of nature in which the apartment is immersed.
When the warm colors and the sinuous curves of the parquet meet the straight lines of contemporary design, they create a welcoming and comforting environment.
In fact, the choice for this project fell on the precious Natur American Walnut boards from the CP PARQUET "Antico Asolo 3 Layer" Collection, and the results are marvellous.
The matching, completed by pastel-colored portraits hanging from the walls, allows to live in a delicate environment, sweetened by the morbid blonde tones of timber that spread throughout the house and keep the present geometries together.
The nature of CP Parquet comes back once again to define space with genuiness and elegance.
Project and photos: ©Venturi Studio