Installation and
maintenance
Take care of your wooden floors
When you love your home and nourish its soul, you are also taking care of yourself: you create the best conditions for your home to mutually take care of and regenerate those who live there. Your wooden floor deserves care and attention just like a person. A few simple precautions are enough. Regular maintenance with the recommended delicate detergents eliminates stains from the parquet, while preserving its integrity and beauty.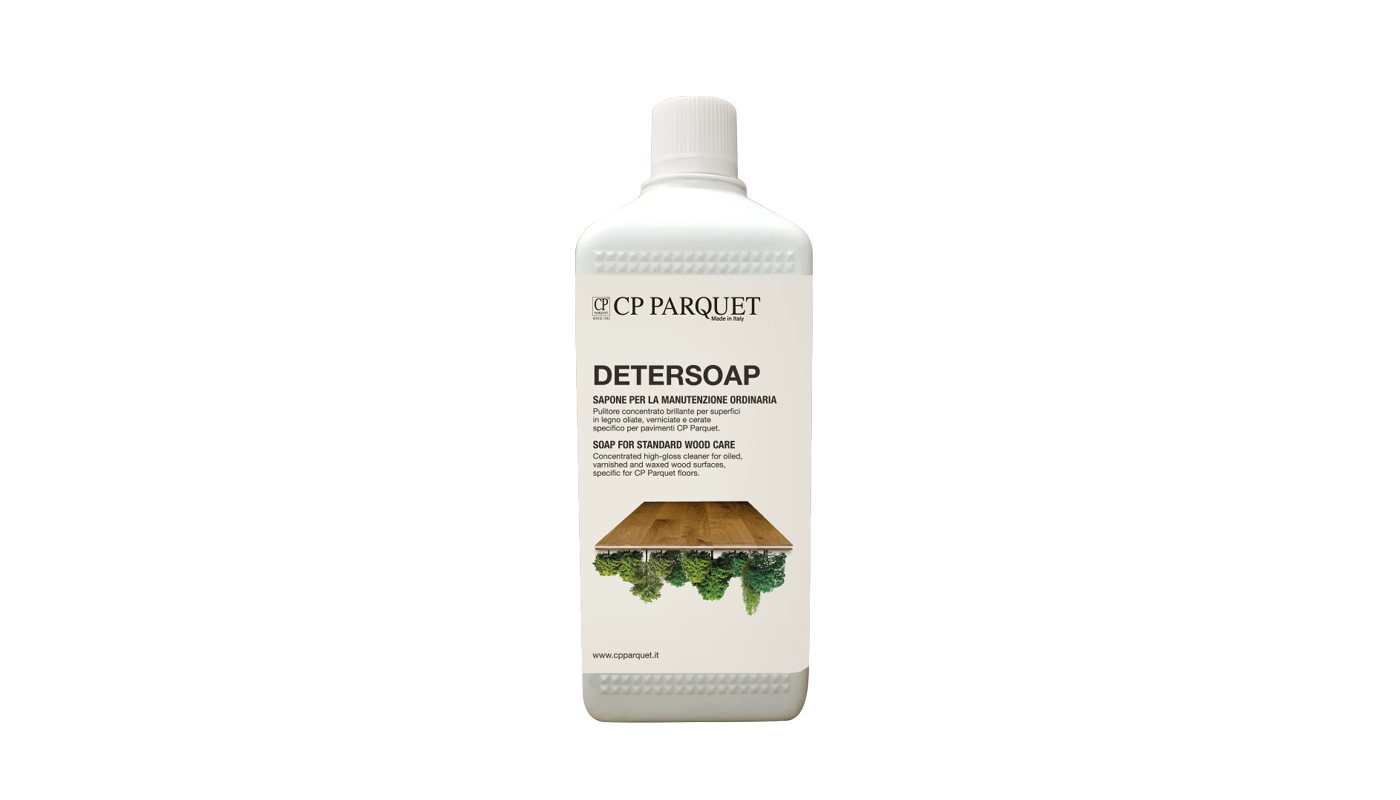 Soap for standard wood care. Concentrated high-gloss cleaner for oiled, varnished and waxed wood surfaces.
DETERSOAP
Wax for special wood care. Wax emulsion for preservation of oiled wood.
CLEANWAX
How to install the parquet
The beauty of a wooden floor is the result of valuable teamwork and the contribution of qualified installers. The care in applying the screed determines a better substrate, which can withstand the stresses and ensure greater stability. Proper insulation enhances comfort, thereby protecting against moisture. Careful installation makes the surfaces perfectly linear, thereby preventing the parquet from creaking with every step.
Installation of parquet

Open

Close
TYPES OF PARQUET LAYER
Antico Asolo floors can be laid using the glued or floating method.

LAYING METHOD: GLUED
• Lay the glue on the sub-floor which must remain dry, strong and clean;
• The glue will be laid with a spatula of the number suited to the finish to be laid and perpendicular to the laying direction;
• Respect the opened tin life of the glue.

LAYING METHOD: FLOATING
Any screed able to resist the static and dynamic loads required for the floor is suitable for laying the floating parquet.
The floating parquet is always laid on a vapor membrane (or barrier if necessary) or a layer of acoustic insulation, usually composed of an underlay of compressible material or by a felt approximately 2.5mm thick. During laying the membrane or vapour barrier should be turned up on the walls behind the skirting board leaving a distance from the walls proportional to the dimension of the floor. In general a perimeter gap of approx. 1 mm is recommended for a pavement of 4x4 m approx.


Laying with cement glue

Open

Close
Laying floors with epoxy adhesive

Open

Close