CP Parquet, the soul of the home
3 May 2021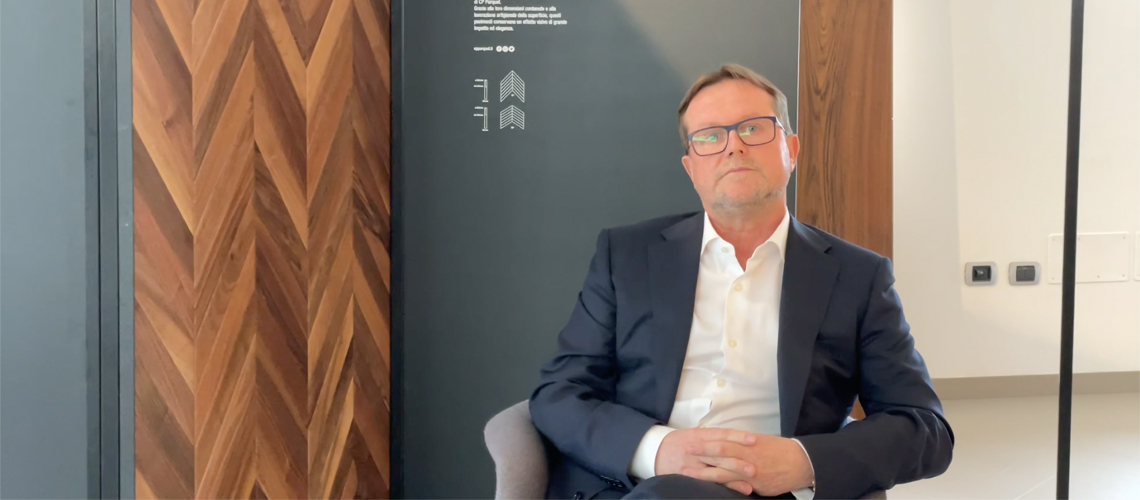 A new vision, drawn up by Gianni Miatello – Sales Manager of CP Parquet – inspires the company's activity today. Featuring a more sensitive and introspective approach to habitation, the new philosophy is centred around feeling well in the home and the harmonious relationship we establish with interiors.
The landscapes of our daily life have changed, and are more and more bounded by the four walls of our home. It has therefore become important to live well in these spaces, to love your home and love yourself as a result. The new goal of CP Parquet today is to design wooden floors that can nourish and enrich homes and buildings so that they, in turn, can nourish and enrich those who live in them, creating places that instantly make them feel welcome, protected and loved. Indeed, designing a place according to a holistic logic means being aware that you are not merely designing the aesthetics and functionality, but also the connection that the space will establish with the future residents, thus becoming a vehicle towards a new dimension of profound inner well-being.
The new communication style, by the Marcantonio Agency of Conegliano (TV), will also be applied in due time in original corporate videos, it will adapt to the formats of the advertising campaigns and will allow the company to improve its digital presence. In fact, a new website is in the pipeline, whose language will be based on the new vision and new tone of voice, and will most certainly appeal more to users' emotions, yet also be innovative, thanks to updated graphic design and original conceptual structure. A new way to present the products will go hand in hand with very lively content, for all the initiatives and news from CP Parquet to be immediately appreciated.