Eclectic apartment with terrace
29 June 2020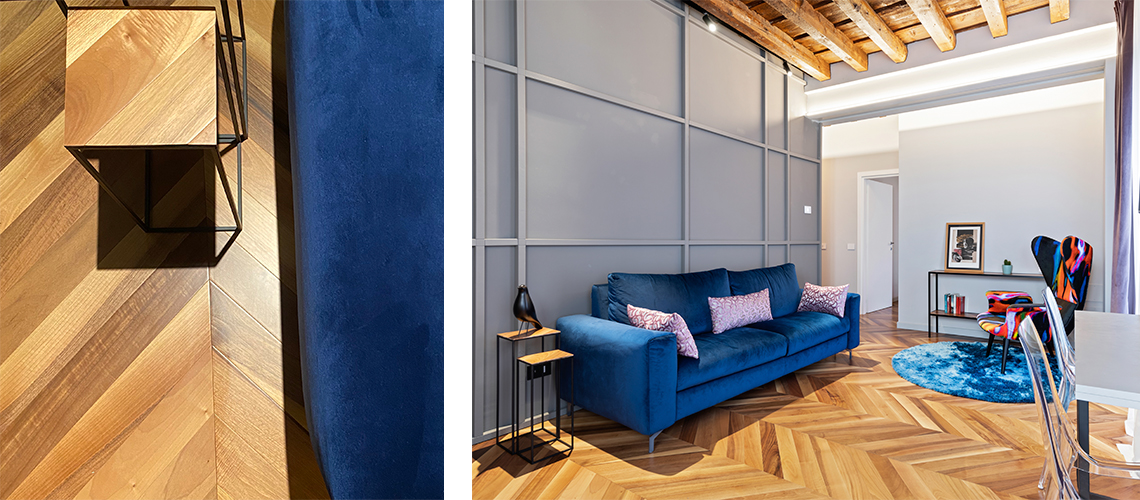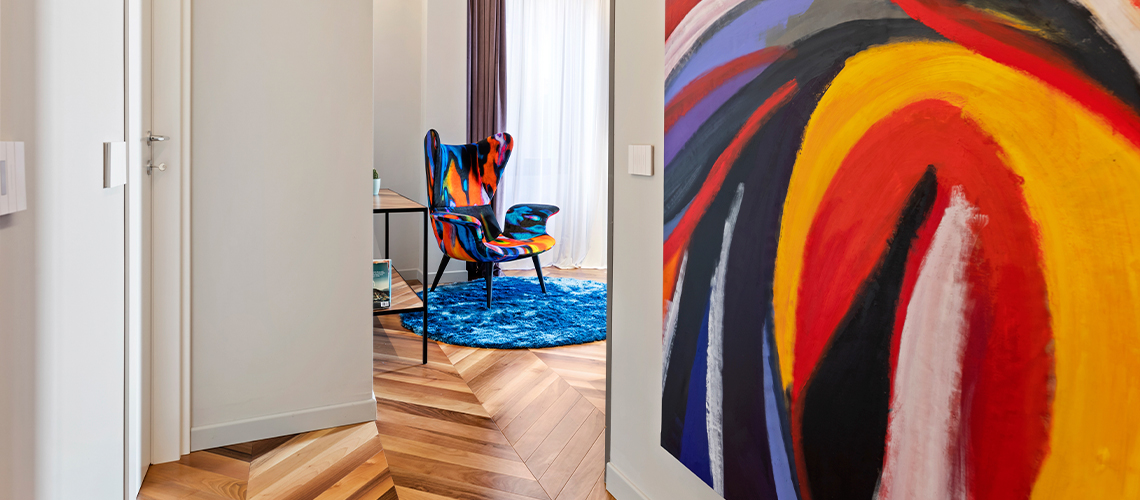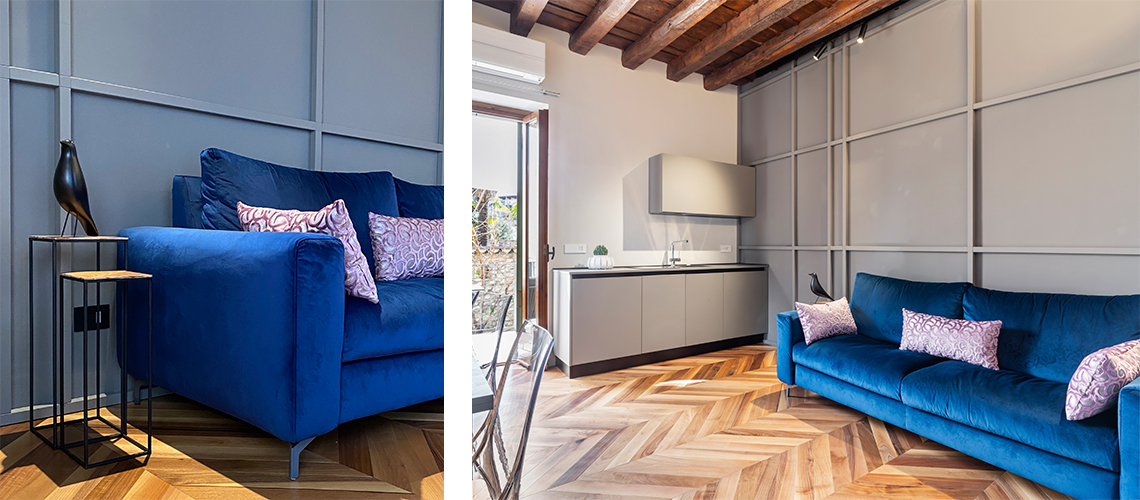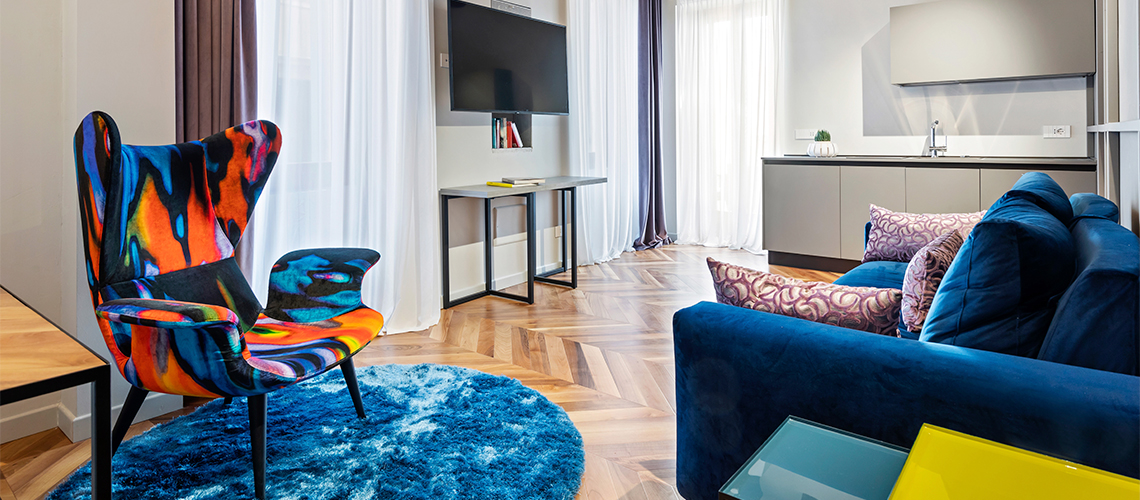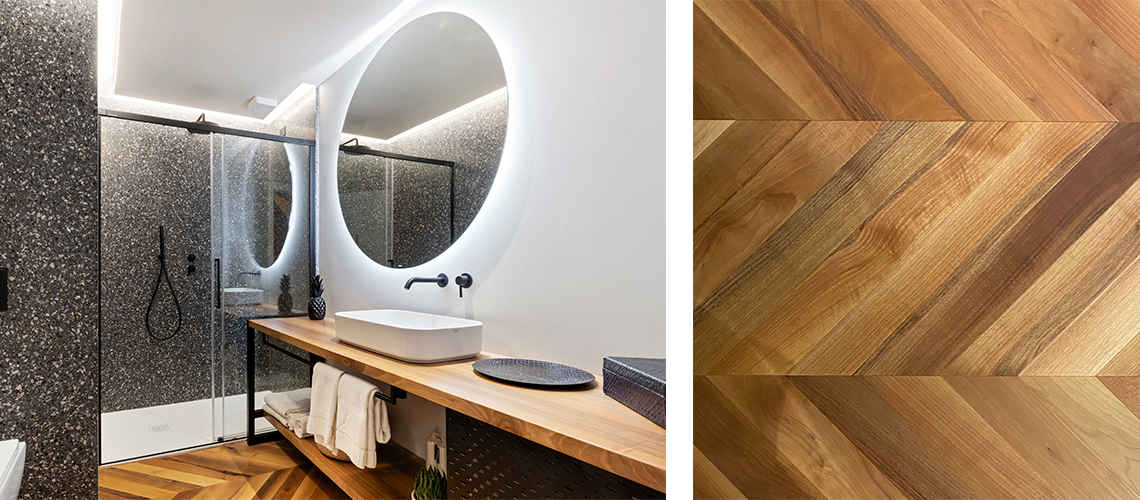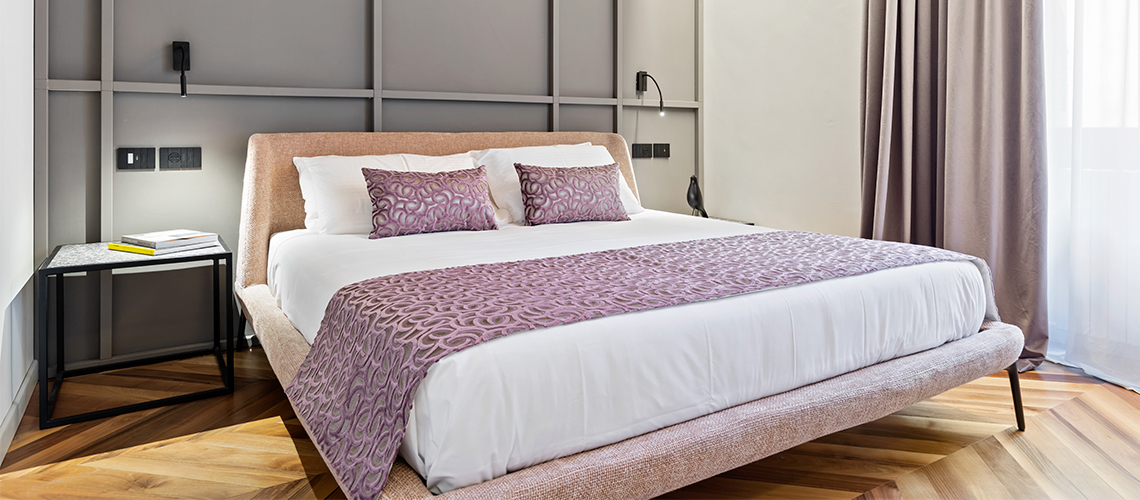 Located in a historical 19th century palace in central Verona, the project for this small apartment was born from the need to combine a space of small dimensions with the will to revisit the historicity of the building through a specific choice of materials, such as chevron wood planks and the seminato in marble graniglia. This process has generated a project functional in its simplicity, yet stimulating in its care for details.
The dialogue with the client has made it possible to maintain some characteristics of the original space, like the recovery of the wooden rafters, integrated with elements which make this apartment unique and vibrating through the constant references between different surfaces.
The boiserie which we can find on the living room wall, also present in the bedroom, focuses its elegance in its knots, which join both vertical and horizontal elements. At the same way, the bathroom decoration is not only utilized along the walls, but also on the bedside tables.
This game of constant references between materials revolves around the main protagonist of this house: the parquet, which is utilized many times on other surfaces, such as the living room table tops, just like the other materials.
From the "Antico Asolo 2 Layer" Collection, European Walnut Natur quality and varnished, the choice of 45° Chevron is meant to be a precise reference to the flooring that once covered these historical city palaces. Classic, lively and timeless, the Chevron is the queen of geometry of wooden flooring installation. It also gives movement and dynamism to these small spaces of unique design.
Finally, the entrance portrait compels those who enter to immediately notice the association with the armchair, thus acting as magnet for the living room, the luminous fulcrum of the house, which overlooks a small terrace decorated as relax zone.
Architect: Carlo Cretella
Photographs: 13LAB Photo Studio