PI HOUSE – Keywords: continuum, nature and light
28 April 2021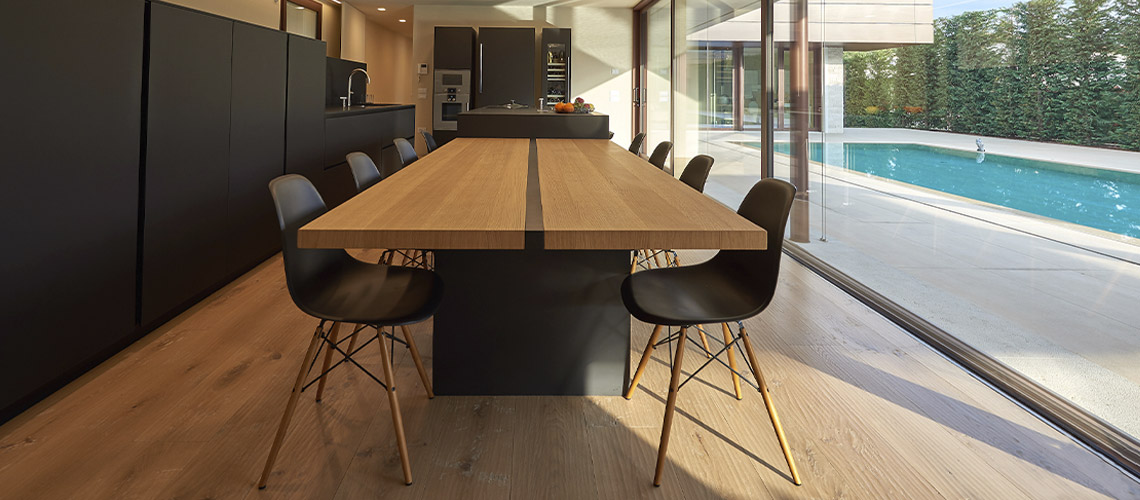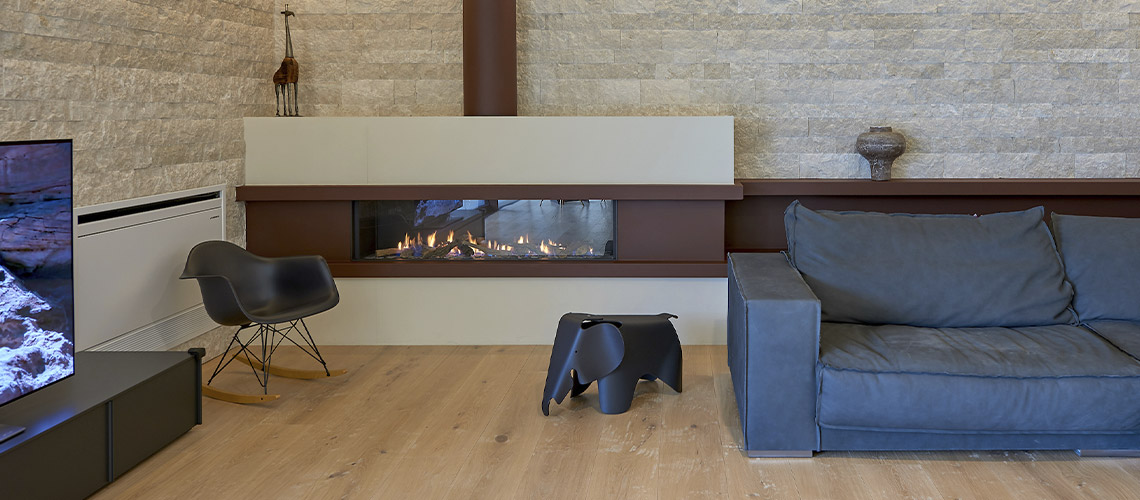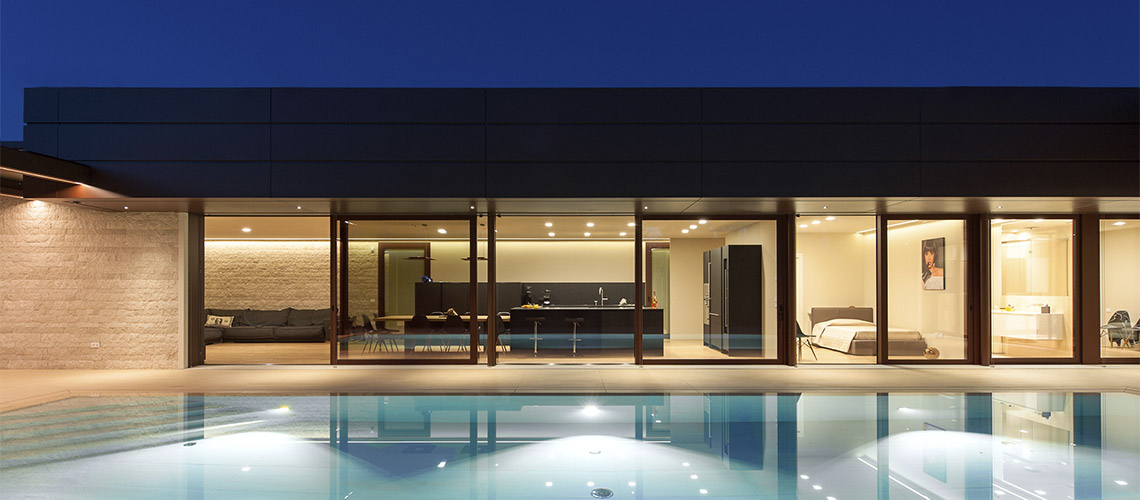 PI HOUSE is a project conceived and implemented by Studio Bassot Architects of Pove del Grappa, in the Vicenza province.
The typical ideals of modern architecture feature prominently in this detached villa through a refined search for open spaces. Nowadays, in fact, interiors increasingly tend to take over surfaces and extend towards the exteriors, to finally engage in a conversation with nature and light.
Living in lighter, brighter settings has now become a need frequently expressed by clients, who recognise how this type of design – in addition to assuring positive feelings to the residents and an exclusive aesthetic impact to the building – goes hand in hand with a sustainable lifestyle that is wary of waste, ever closer to the intelligent management of resources.
Nature takes centre stage in this house, not only through the sunlight that reaches and lights all the spaces, but also thanks to the parquet laid in all the rooms. The timeless beauty and elegance of the wooden floor are ideally embodied in the Antico Asolo 3 Layer Collection of CP Parquet, selected by the designers in the Rusticone Oak, hand-planed, stained and sand varnished finish.
The remarkable warm and delicate hue of the parquet in this finish stands out magnificently thanks to the natural light that floods the rooms through the large windows. In addition, the sand effect varnish creates a very aesthetically pleasing contrast with the overall darker hues of the furniture, giving rise to an elegant and refined ambiance.
A magical balance of wellbeing and beauty is created, when the house and the furniture are in deep harmony with the environment. The warm feeling of a real wooden floor permeates our home, and immediately makes us feel cosy, welcome and pampered.
Project curated by Studio Bassot Architects.