The charm of wood flooring in post-industrial buildings
8 February 2019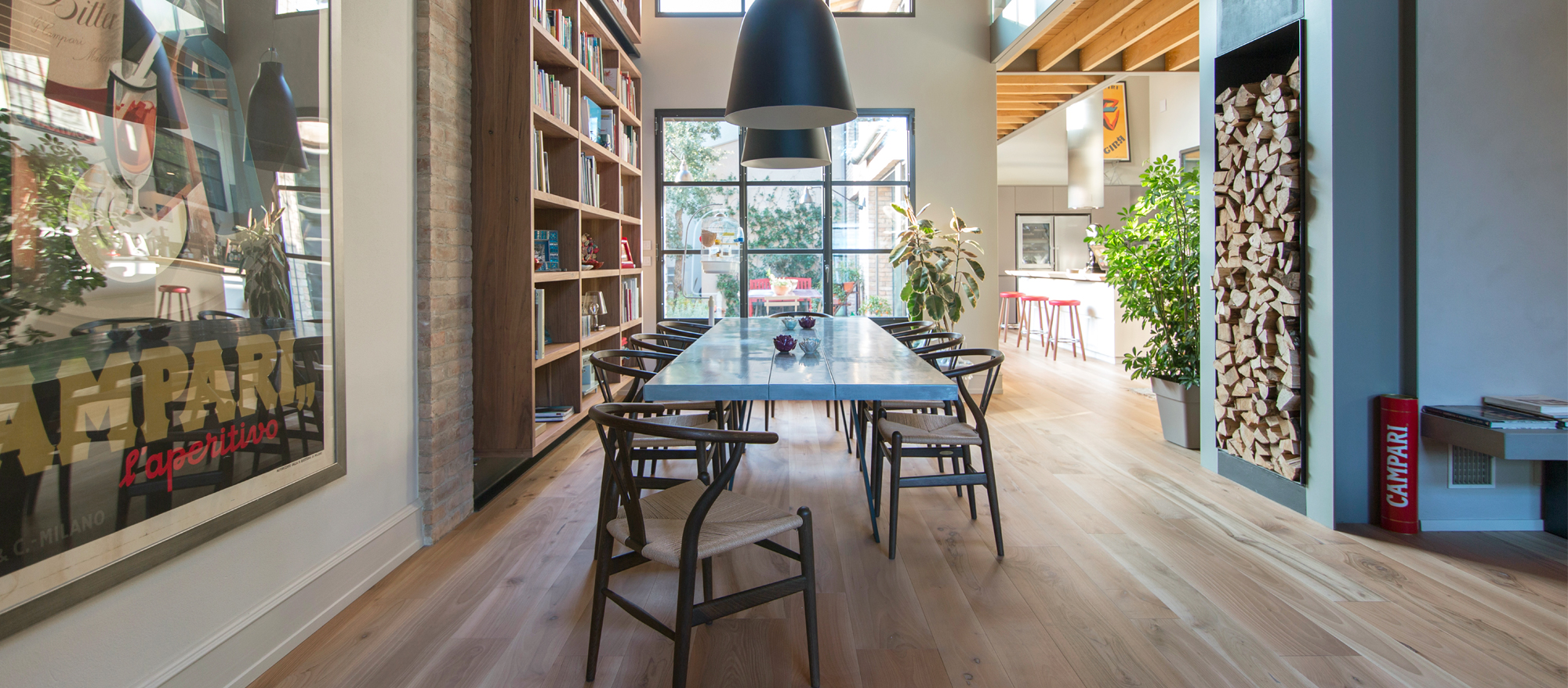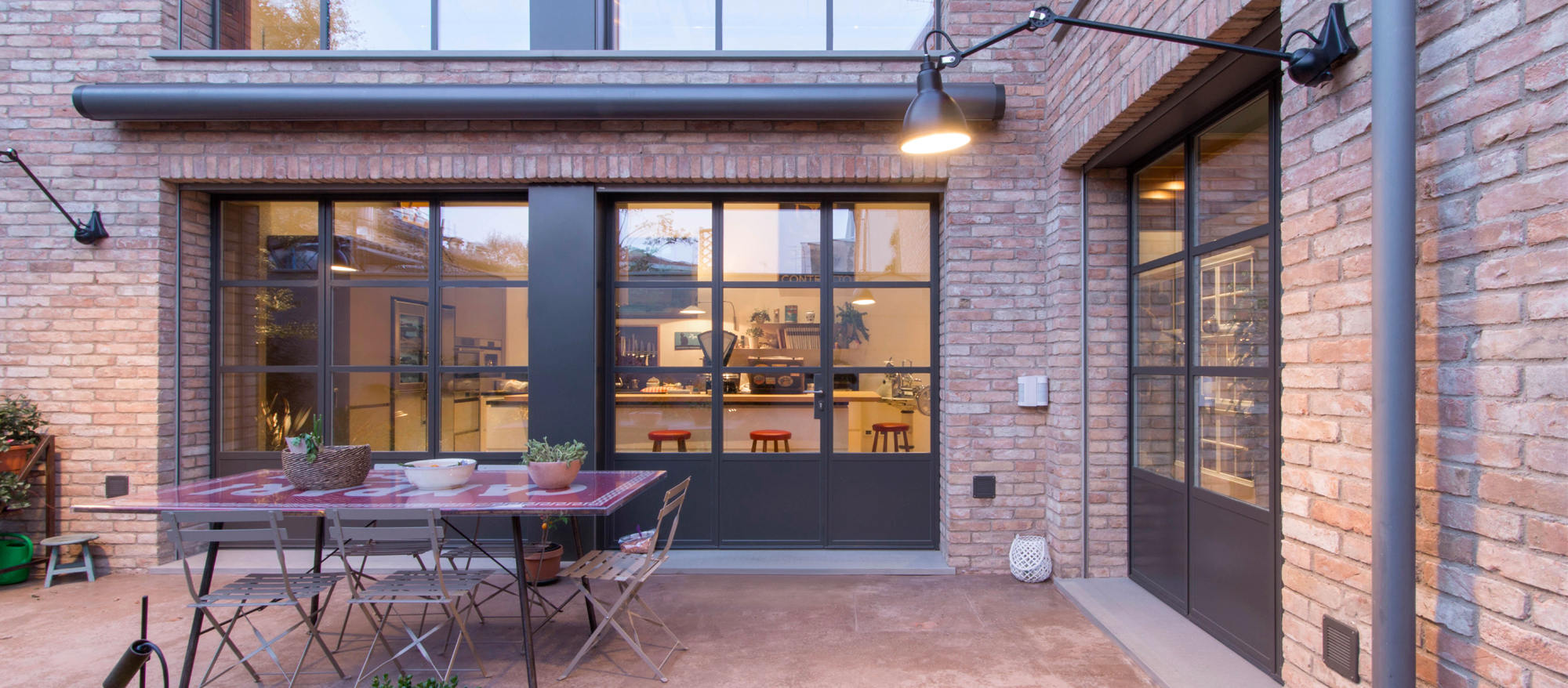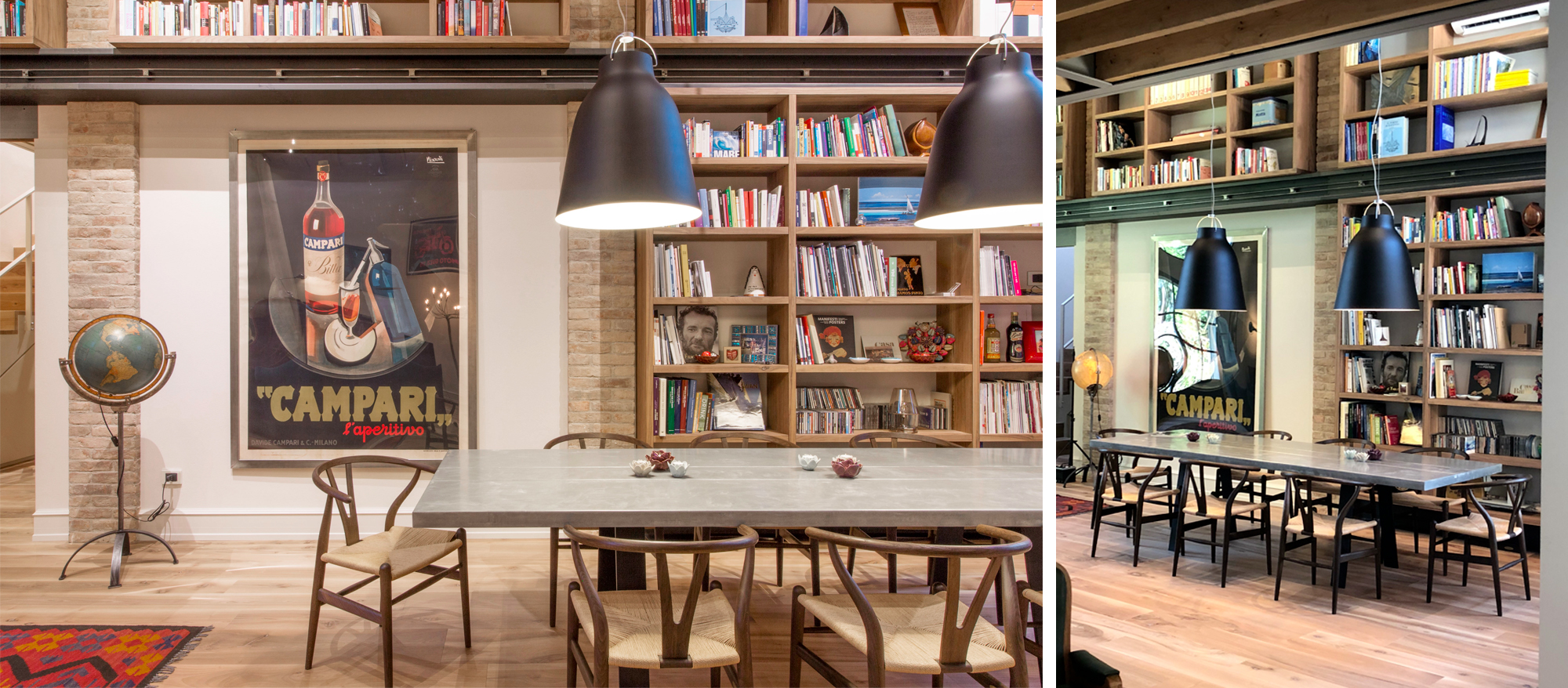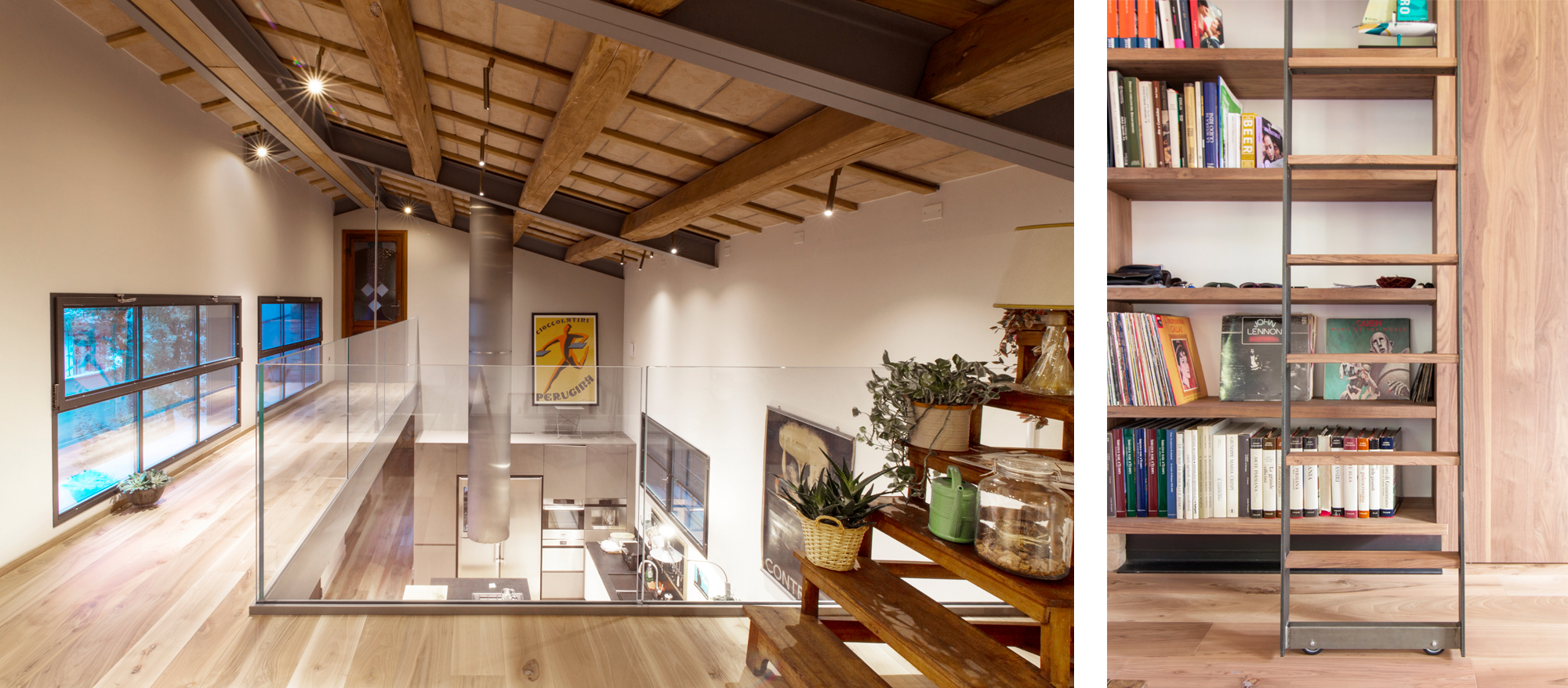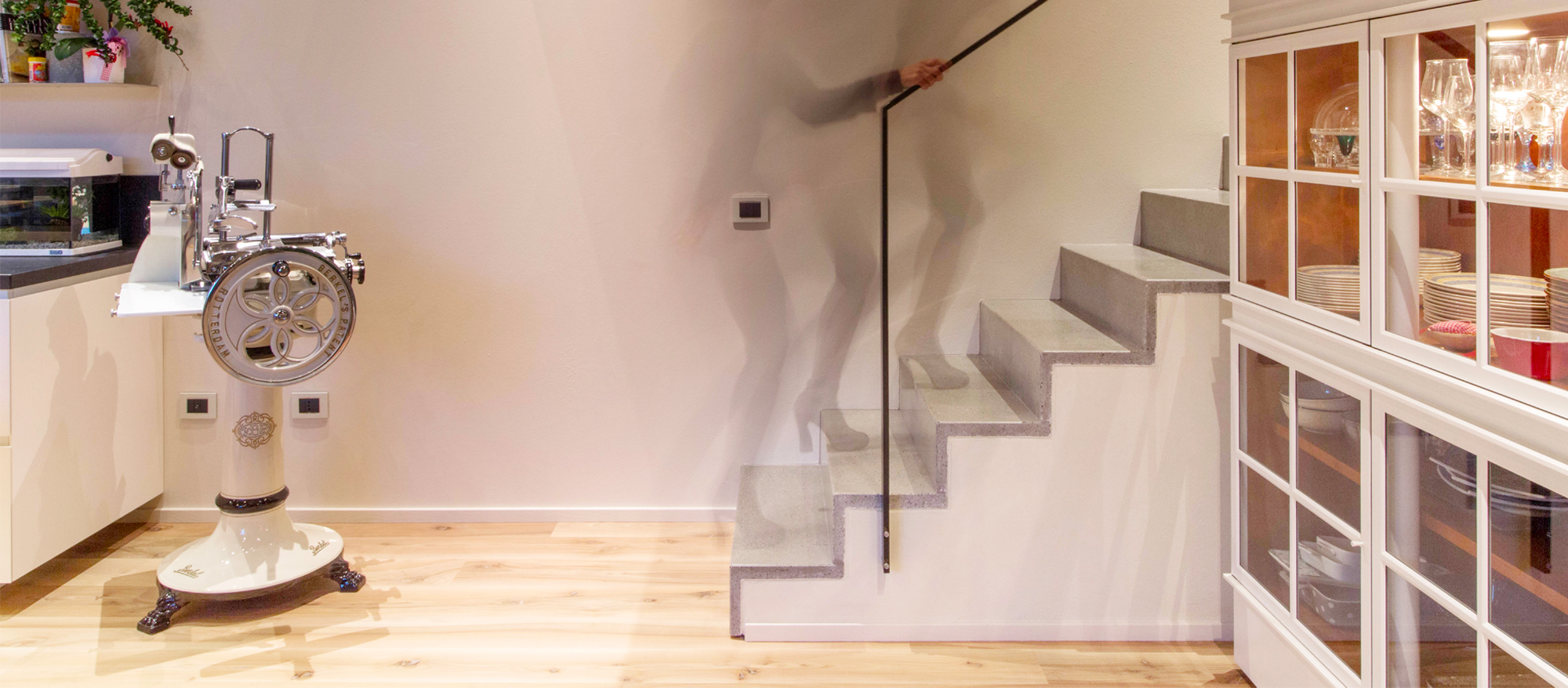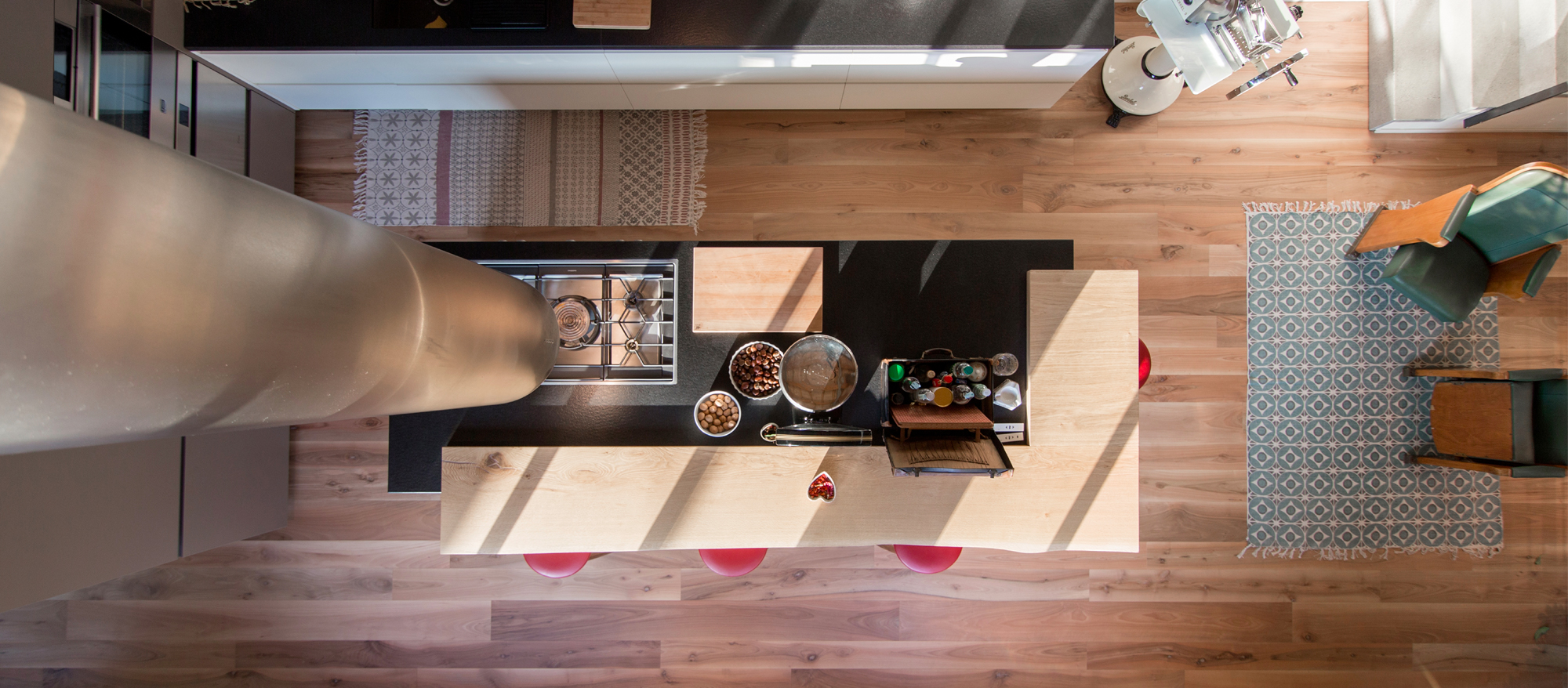 Converted industrial buildings are often fantastic as attractive, cosy dwellings with unique charm, just like the dwelling in Ravenna, created by renovating an old building once used as a vehicle body shop.
The project by Architect Franco Biagiotti and Interior Designer Monica Poletti is based on research into the materials of the historic period in which the construction was built, 1930, to create a well-balanced combination of old and new, in tune with contemporary home comfort also with regard to energy efficiency.
The wood flooring establishes a harmonious match with the other decor elements: structural beams in chestnut wood, flooring blocks made with clay from the Romagna hills, reminiscent of the old factory buildings in the area, and iron window frames that reproduce those originally used in the industrial shed. Splendid natural light streams in through the large windows and highlights the refined details of the floor in European walnut, a type of wood that boasts beautiful grain and features warm, exciting nuances and vibrant colour effects that become more marked over time.
The wood flooring comes from the Antico Asolo 3-layer line, and uses extra thick wood for both the visible top layer and the backing.  This solution ensures maximum stability over time and makes it possible to employ extra long boards with which to create an appealing impact. The boards have been laid with our straight course pattern to provide a more dynamic effect.
The vintage atmosphere of the house is enhanced by furniture of the same period and advertising posters from the early 1900s, one of the owners' passions. A spectacular American walnut bookcase, designed and made to measure by CP Parquet, covers an entire wall and frames one of the most representative pieces of the collection, which includes posters designed by Cappiello, Dudovich and Seneca. This majestic bookcase, incorporates a hidden door and conceals access to the service stairs, custom made by CP Parquet, leading to the upper floors, bathroom and large mezzanine area, which also feature the same wood flooring as the living room and kitchen. All the wood flooring is made of renewable resources, that is to say PEFC-certified wood species from cultivated or responsibly managed forests. Environmentally-friendly, water-based varnish and adhesives that are not a threat to human health have been used for all finishes.
Ph: ©Angelo Ciccolo