A multi-functional and eco-sustainable apartment, "naturally" decorated by CP Parquet
20 October 2020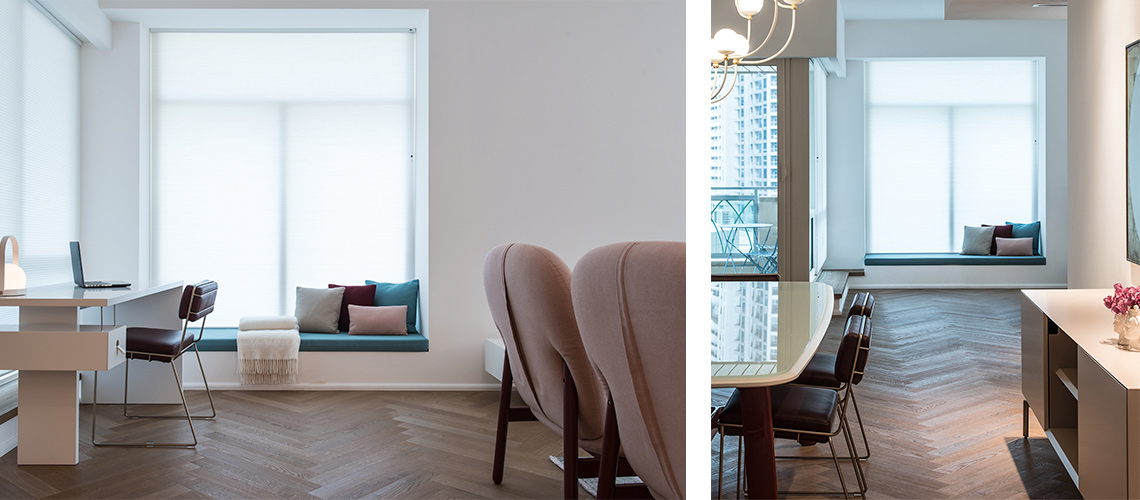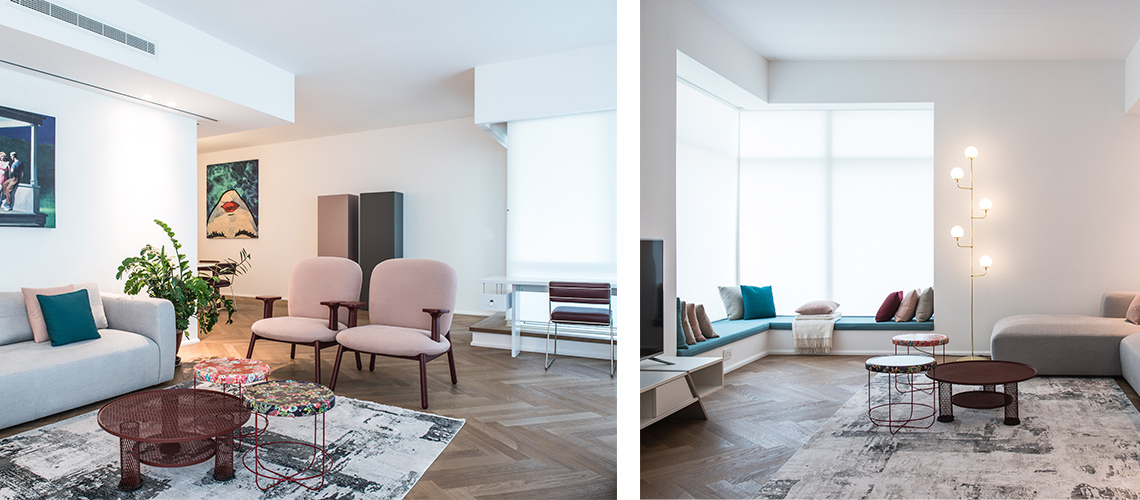 Located in Dubai Marina, in the heart of a city where business never sleeps, the Fairooz Apartment was born from a peculiar project concept, where the apartments are not only residences, but professional studios too. The common thread in the realization of the interiors have thus been the respect for the multi-functional nature of these spaces, where different pieces of furniture related to different uses (work, comfort, leisure) could cohabit harmoniously, as well as the use of eco-sustainable products for a design in total respect of the environment.
In fact, considering the increasing attention from the buyers towards the sustainability with which their house is built and their interiors are decorated, CP Parquet wooden boards, a company internationally acknowledged for its responsible and certificated production, have been therefore chosen for the covering of the floorings.
Rooms characterized by high ceilings allowing an optimal light distribution, soft colours and bright spaces thanks to the huge glass windows promote the performance of the several activities of both work and relax.
The installed parquet, a Chevron flooring in European Oak Rustic choice, oiled "Verona" from the Veneto Antico Asolo 2-Layer Collection, gives order and elegance, contributing to creating the right atmosphere per every space and activity inside the rooms.
Project by: My Pick One
CP Parquet by Materia Italian Details
Ph: My Pick One