Beauty takes on new shapes at Domotex 2019
13 December 2018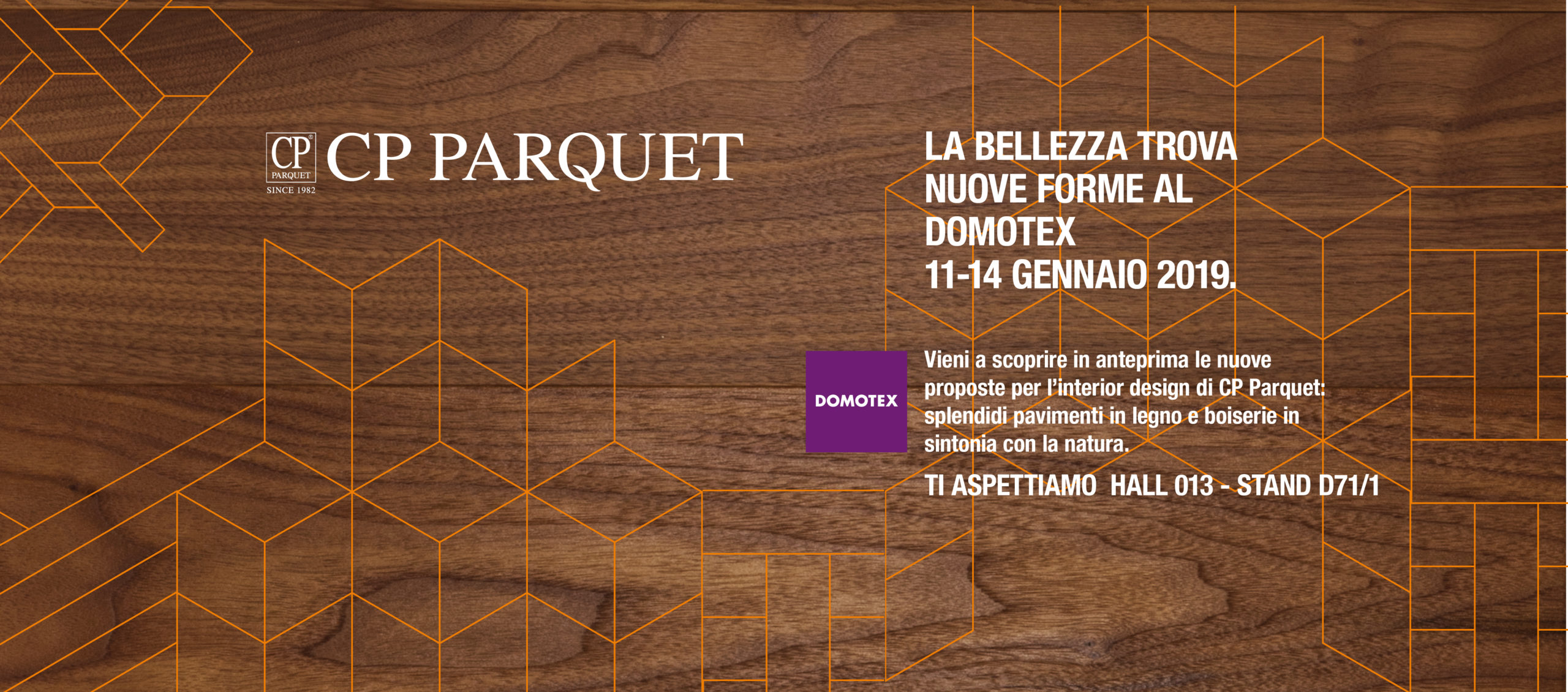 New decorative effects provide floors with fascinating geometrical patterns that are fantastically modern and dynamic.
Textures are created by using wood elements in different colours and shapes, composed in evocative modular patterns.  Innovation and tradition meet through these original ideas by CP Parquet due to exclusive, stunning design that expresses the very best in craftsmanship, as the compositions are created by hand during laying.
Our new decorative flooring is the latest stage in the creative system developed by CP Parquet over the years with 3D mosaics and Quadrotte. This research is distinguished by three valuable, distinct elements: design, the Made in Italy label and attention to detail with refined hand finishing.
At Domotex we will also be presenting a new line dedicated to enhancing the hues and nuances of ash wood, the World Tree (Yggdrasil) which in Norse mythology has roots that go down into the deepest part of the earth and branches that touch the highest point in the sky. The wood features wonderful, well-marked natural grain that sensually crosses the floorboard.
The elegance of ash wood goes beautifully with classic and modern styles, creating a refined, welcoming atmosphere throughout the house.