CP Parquet for "Il MAESTOSO" Iper – Urban market in Monza (Italy), designed by De Lucchi
23 June 2020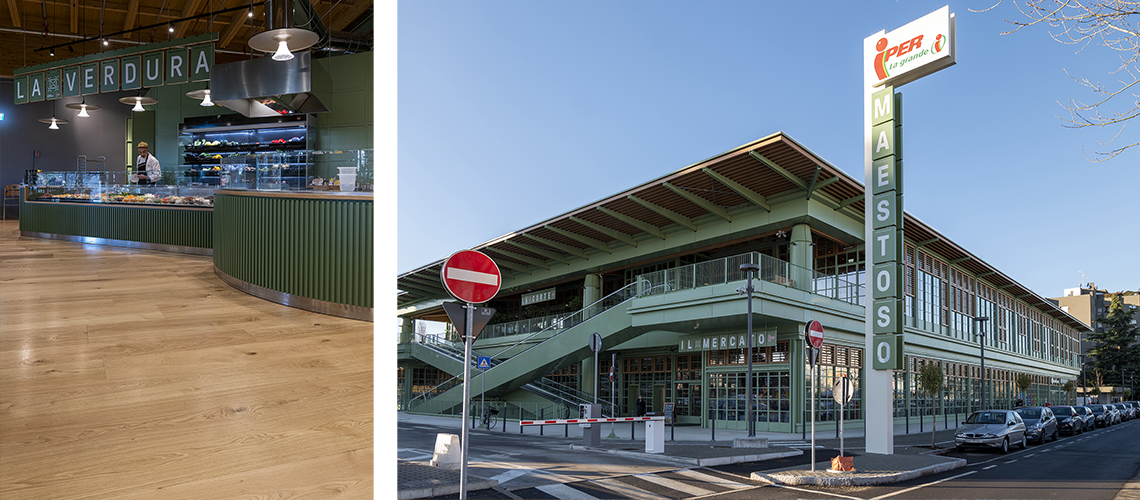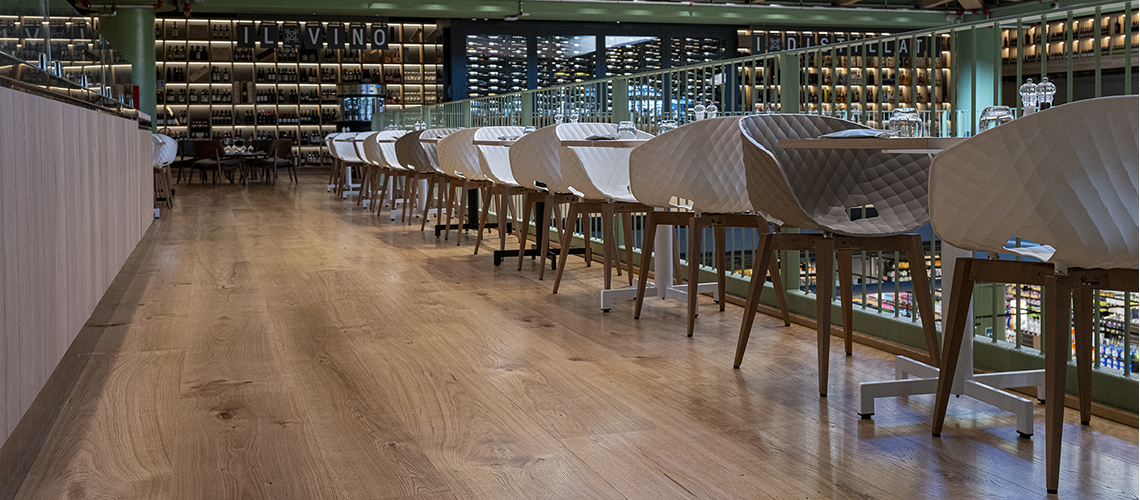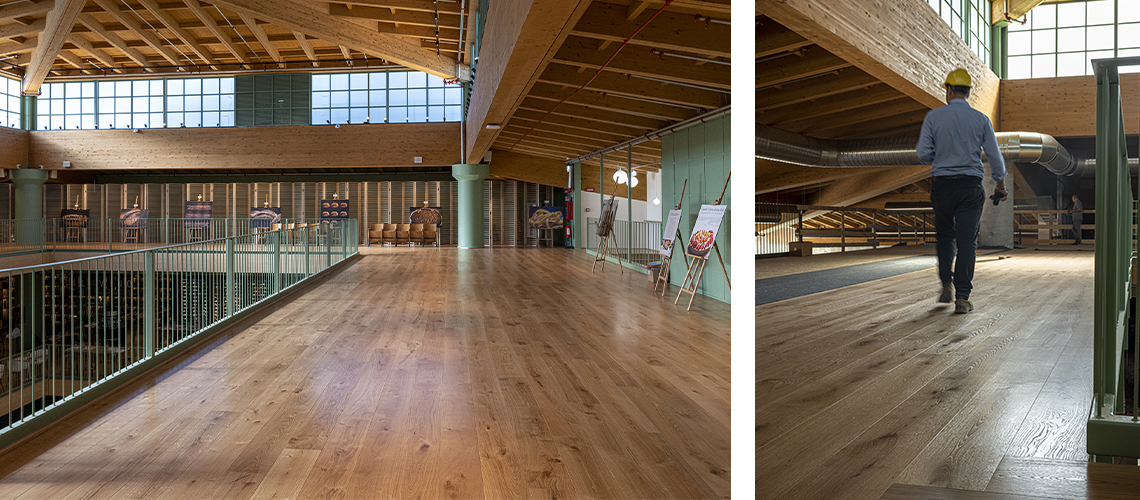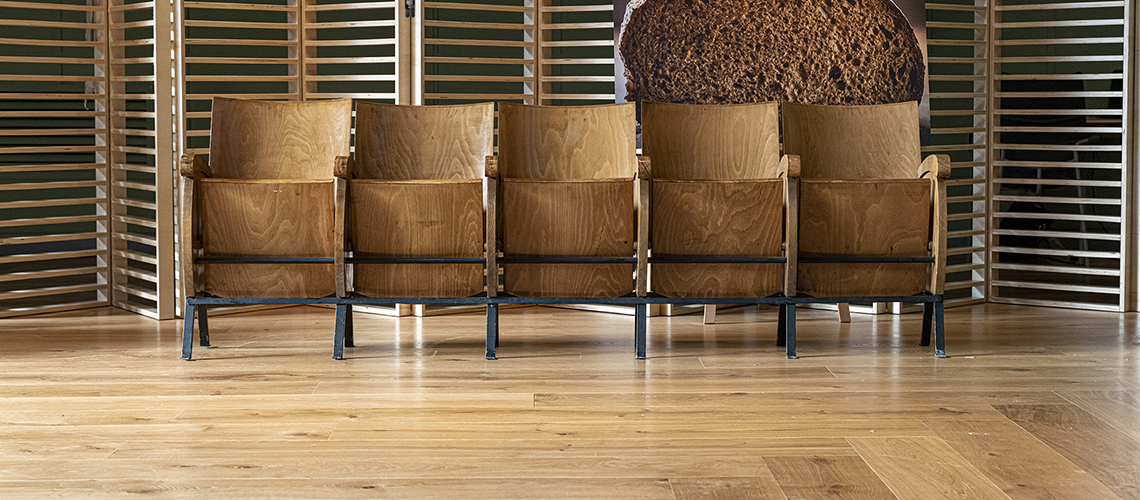 An innovative project in its traditional nature, son of the XIX century industrial architecture, comes back to bring new life to the ex "Il Maestoso" cinema in Monza (Italy), close to the Park and the Royal Villa of the homonymous city. A superstore with the taste of a market, a space where to taste and discover in person how Iper products are born, financed by the Finiper group – Iper Montebello Spa, and curated by the Archistar Michele De Lucchi and his prestigious ADML CIRCLE studio.
A majestic realization, in which CP Parquet has also been proudly involved.
The project, made in iron and glass, large and bright, is inspired by the typical urban markets born during the Industrial Revolution. An important and significant reference, as the intention was exactly to make it a place of social gathering again rather than commercial, just like it once was.
It's a center of conviviality and for social meeting, where food is told, lived and becomes object of sharing.
The building lives on three cores: the Market on the ground floor, which represents the pulsing heart of the structure; the Court, a gourmet gallery on the first floor, which means a space dedicated to refreshment, where tasty meals are prepared in open kitchens to be enjoyed; and finally, the Exhibition Area on the top-floor, dedicated to exhibitions and conferences about the world of food, renovated expression of the will to create a center of social gathering, and not only focused on sale.
What floor better than the wooden flooring then, in order to make such a wide facility comfortable? Natural and harmonious, the boarding from the CP Parquet "Antico Asolo 3 Layer" Collection offers serenity and well-being to the environment and conveys relaxation, inviting visitors to stop by to enjoy a drink or to taste delicacies in complete tranquility.
It's a total of 1'300 sqm of European Oak, "Rusticone" choice, Brushed Unfinished, from the prestigious '500 Line, as well as 600 sqm of the Maxi Line which have been installed in the Monza Iper Urban Market. Floors of majestic dimensions, up to 4 mt of length, for an important piece of work. Besides, the choice of varnishing on site was dictated with the necessity of meeting the demand of obtaining a floor with fire-proof finish (reaction class CFL-s1) and bound to annual maintenance, with respect to safety in public and trading space.
An important project which gives new life to a historical focal point of the Monza urban fabric, whose realization we are proud to have contributed to and that we hope to go back to being a social reference point for the local population.
We would like to thank Serafino Pelizzari from Pelizzari Srl for carrying on the work with professionalism and for the care with which he devoted himself to the installation and varnishing of our majestic parquets on site.
Photo: ©Enzo Marcantonio