CP Parquet for Strampalato Park
15 December 2020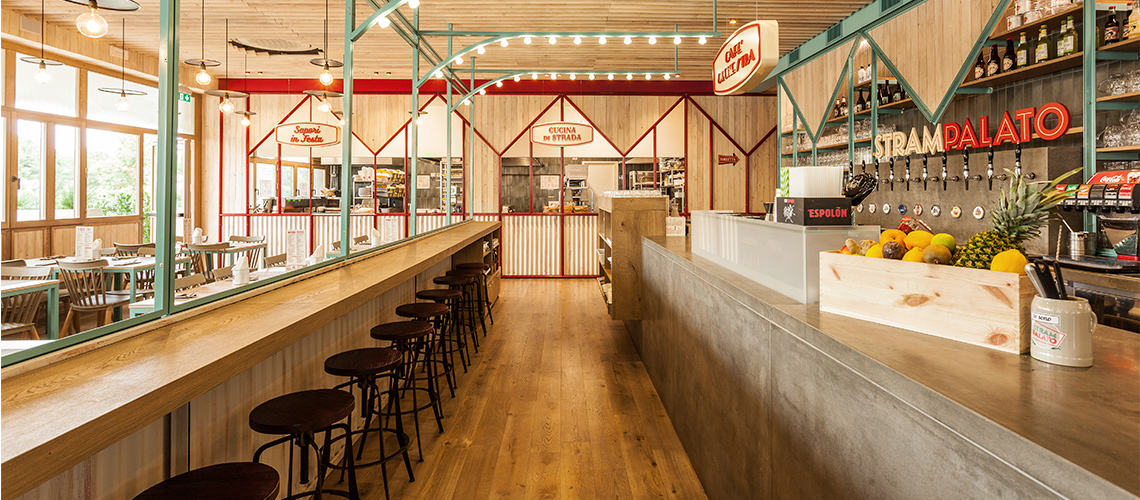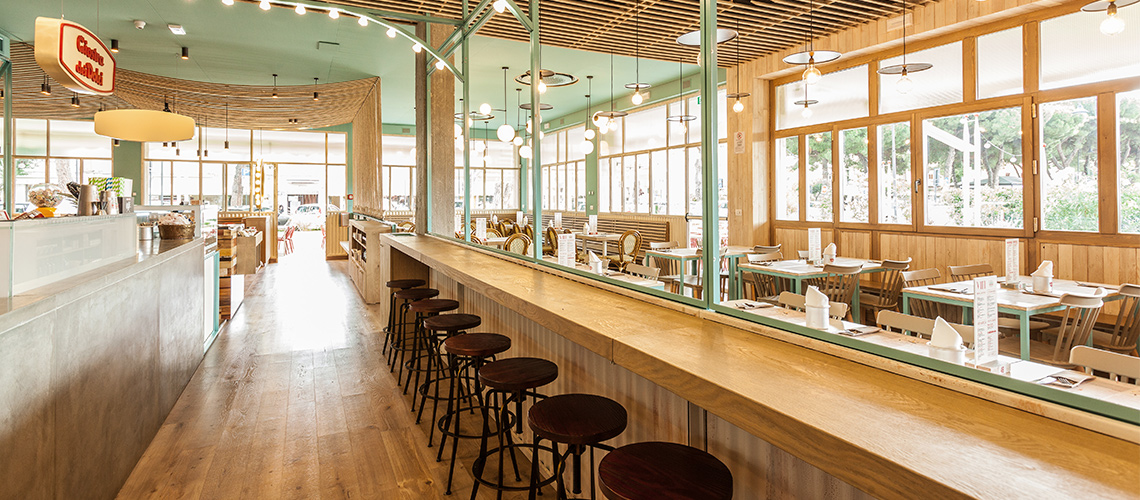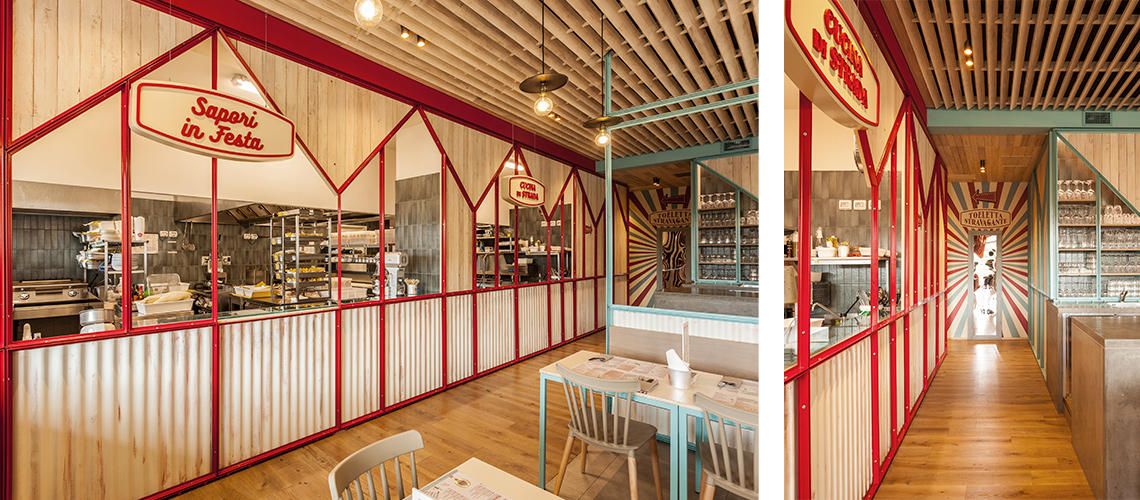 Designed by the ArchiNOW Studio, Rimini, Strampalato Park is the result of revisiting an important idea: the most representative and significant elements of Fellini's dream were sought out for its construction, i.e. the ocean liner Rex, the historic Kursaal and the 1920's chairoplane on Rimini's beach. The style is that of the movie world, with an attentive eye on its artistic culture and spirit, keystone elements that have made this part of Italy famous throughout the world.
Strampalato is not just a restaurant, it is an experiential concept, designed and created to offer its guests top quality products typical of a positive, energetic, cheerful and eccentric lifestyle. In a nutshell, a colourful place in which to enjoy good street food in a relaxed and carefree atmosphere.
This location expresses the typical features of Rimini; icons of the Adriatic Riviera like the coloured beach umbrellas, the classical changing cabins in weatherworn wood, the benches at the entrance to the beach, and the circus of Fellini's 'Amarcord'.
Construction involved laying approximately 100m2 of flooring in CP PARQUET Rusticone European Oak,  from the Antico Asolo 2-layer Collection in the Classico and Taglio Sega variants, varnished in brushed Capri and Nizza finishes respectively.
Project by: ArchiNOW Studio
Ph: Andrea Grillo / Andrea Casadei