CP Parquet school project
29 August 2017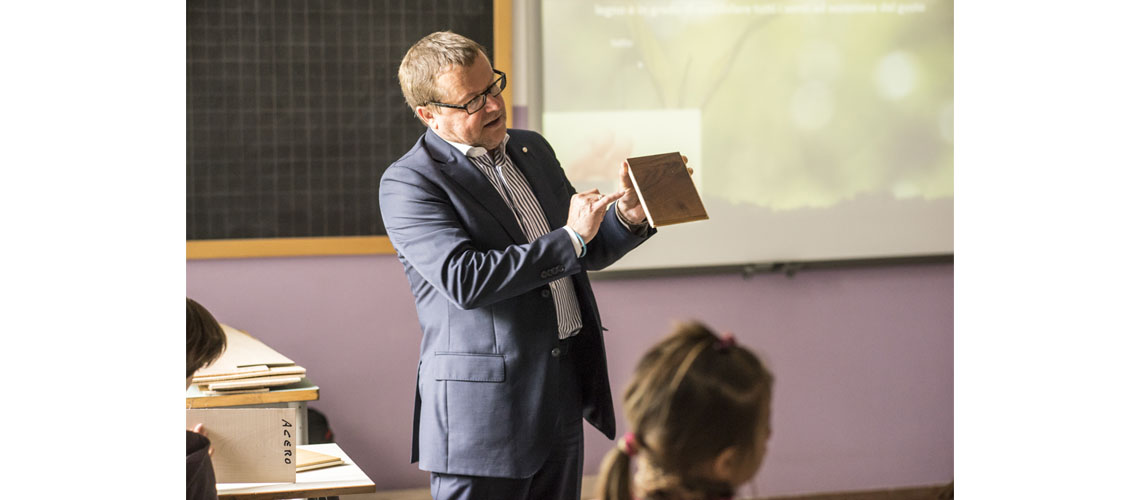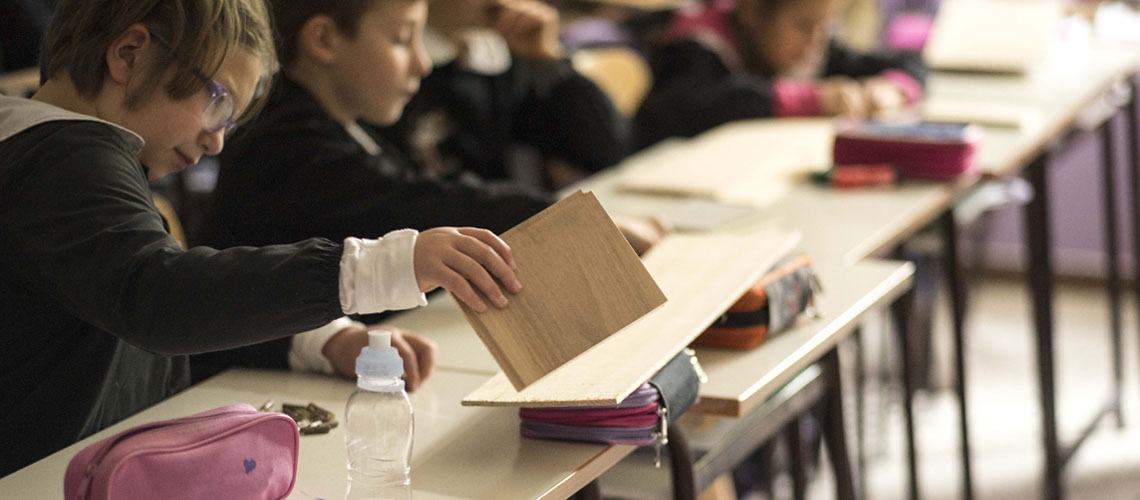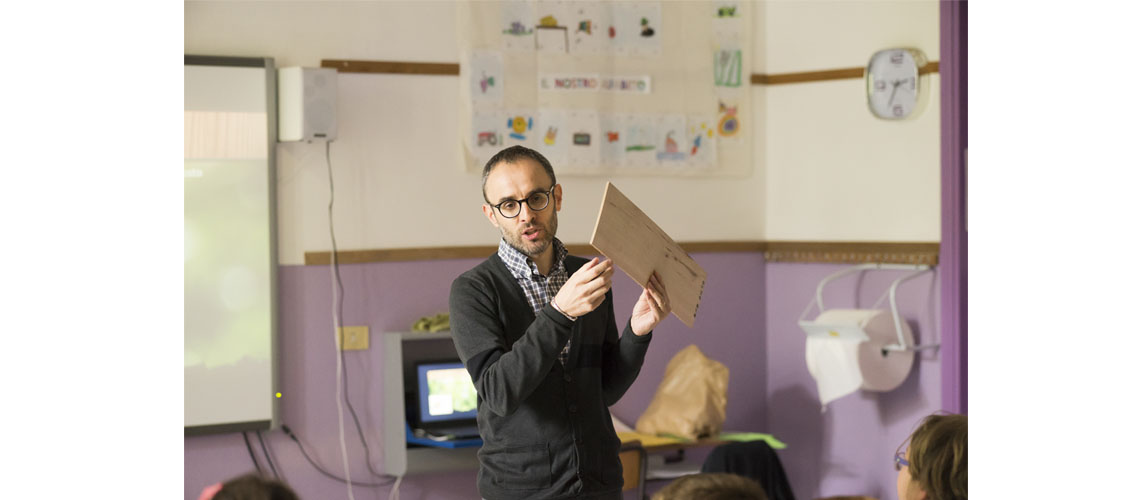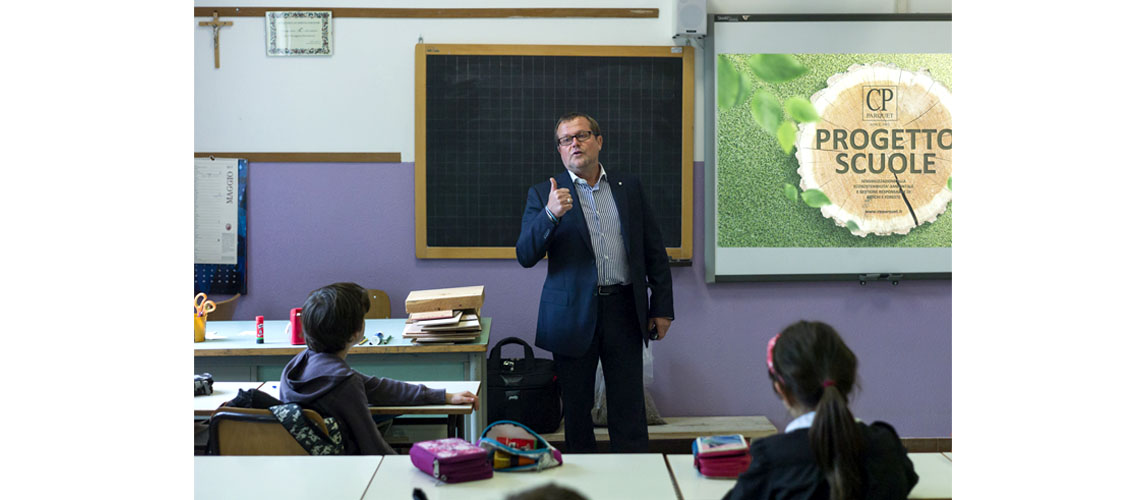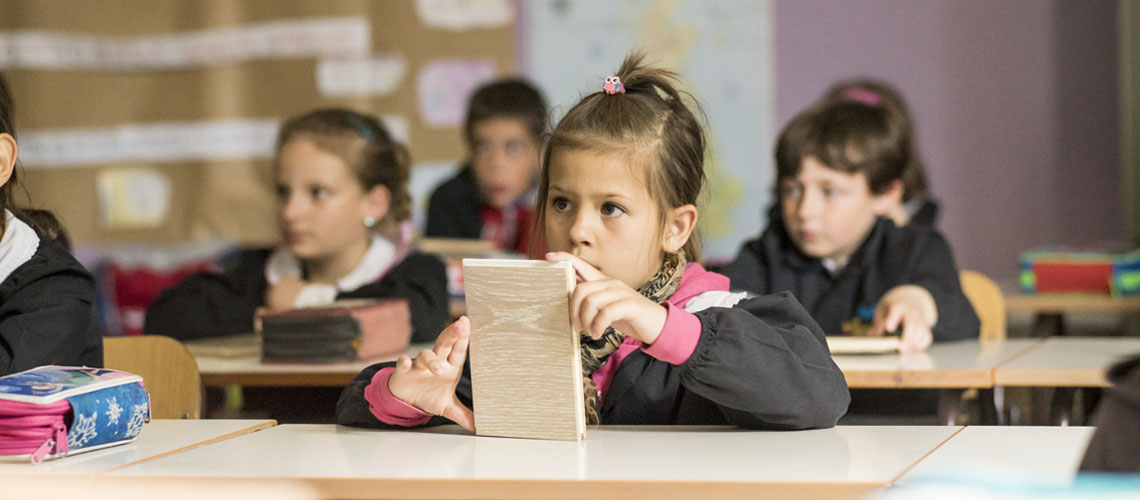 CP Parquet has embarked on a new adventure to let primary school pupils explore wood and environmental sustainability.
Gianni Miatello, our sales director, and Mauro Giacobbo, head of systems and certification, involved the pupils of the Armando Diaz primary school at Borghetto di San Martino di Lupari, province of Padua, in discovering the many qualities of wood: a fundamental material in humanity's history and evolution.
Ecological, renewable, durable and attractive to see and touch , wood can teach us a lot about our relationship with Nature and wellbeing. Curious,enthusiastic and interested, the children were able to experience environmental sustainability hands on and discover how our wood flooring is made in harmony with Nature.
It is extremely important to educate the new generations in environmental issues and teach them the excellence of products made in Italy because our future and that of our planet will depend on them. Children educated today will be tomorrow's informed consumers.