CP Parquet talks about itself to Como architects
2 October 2019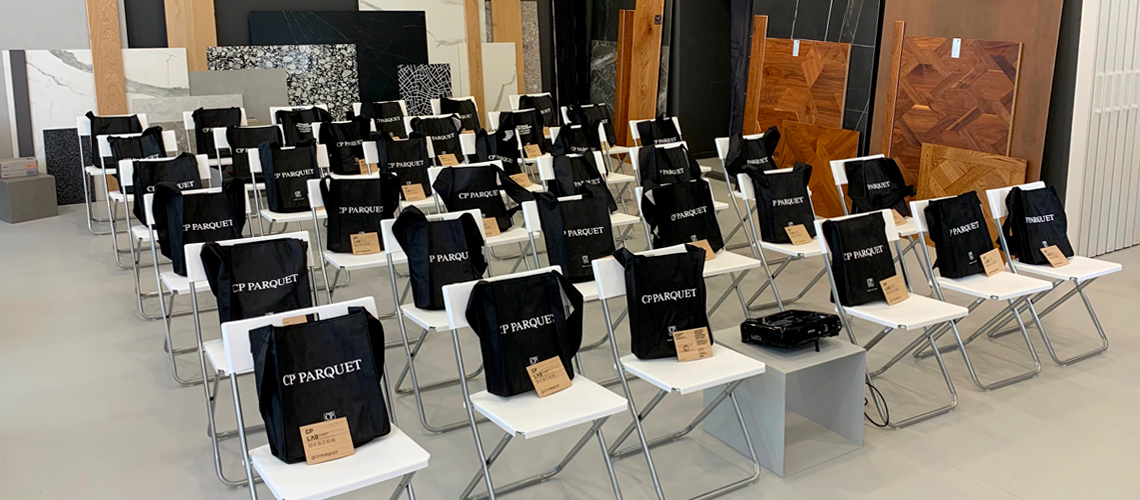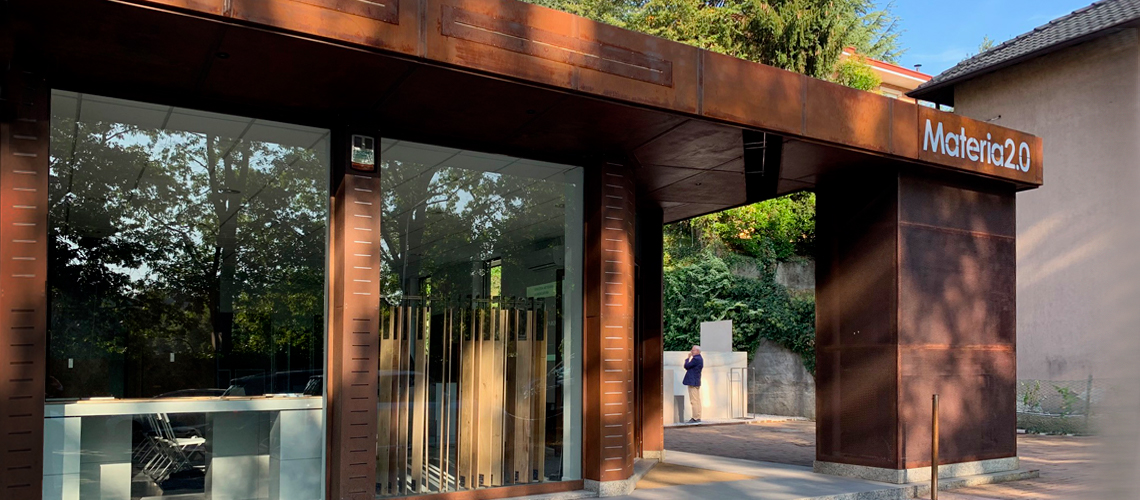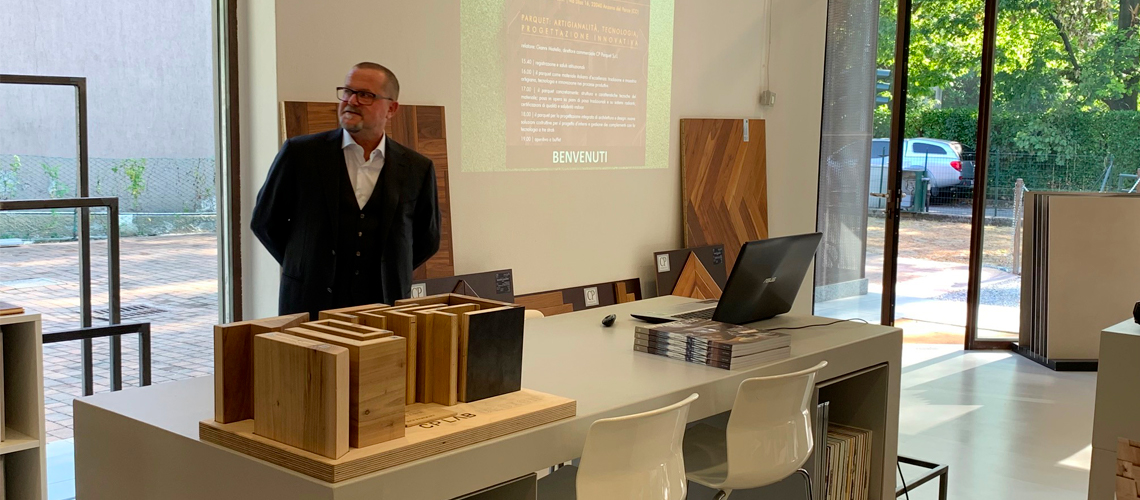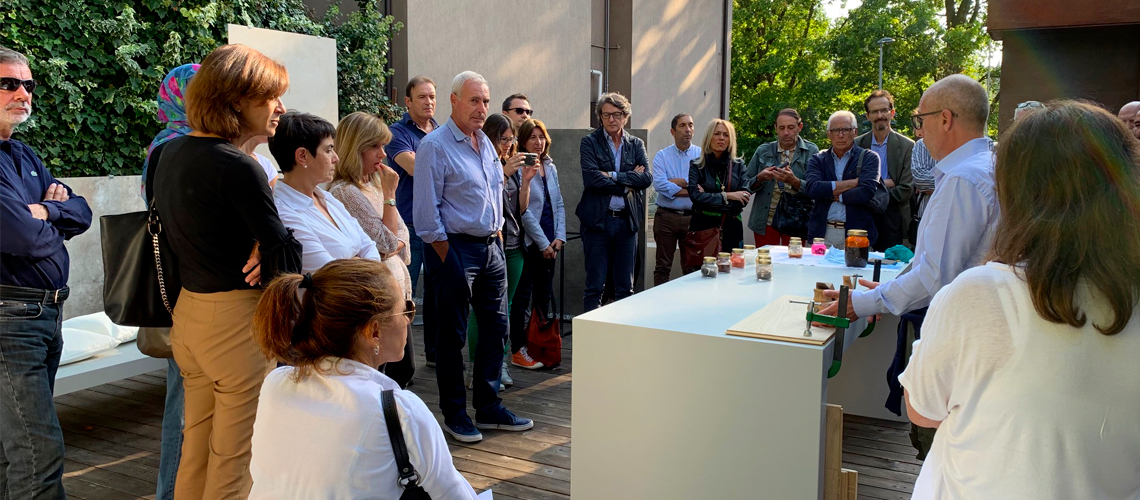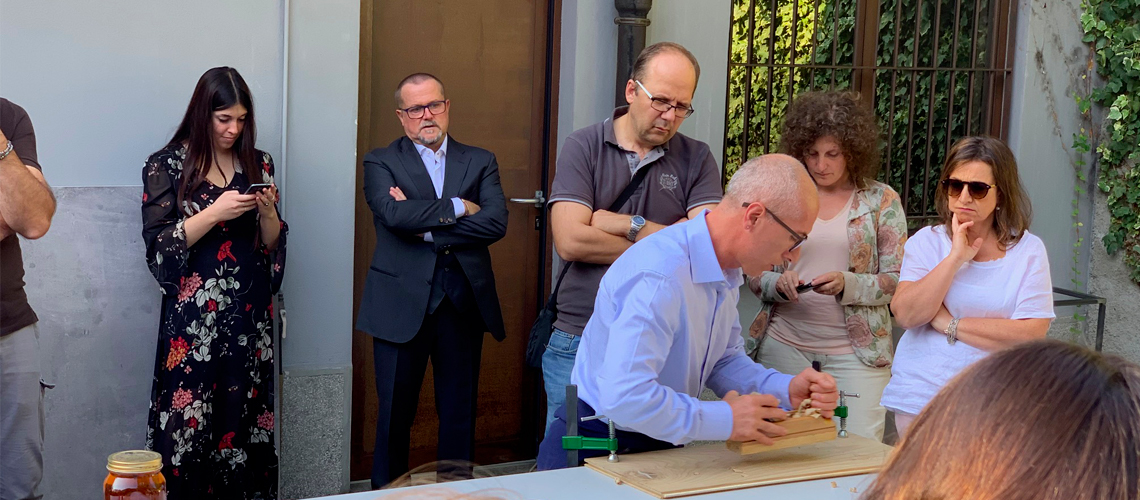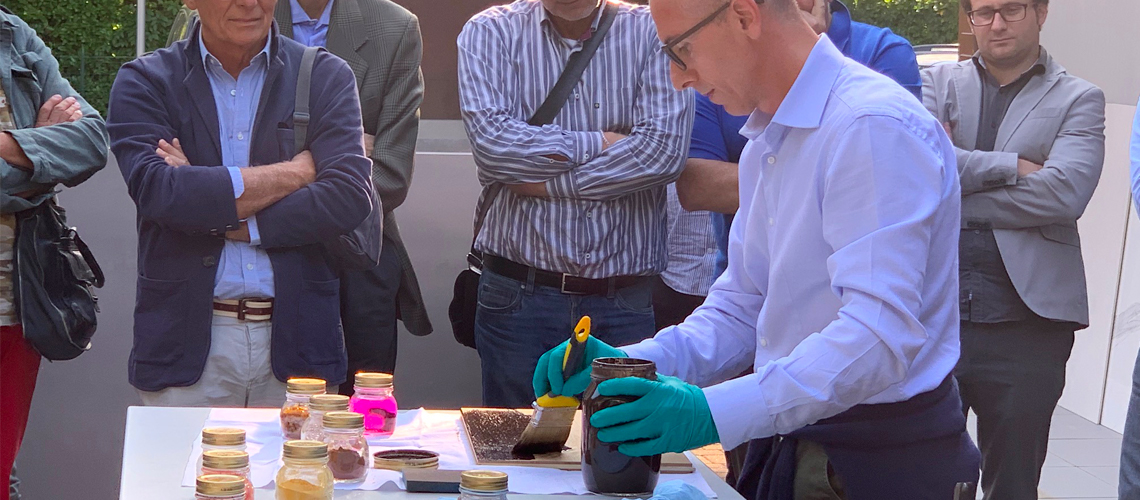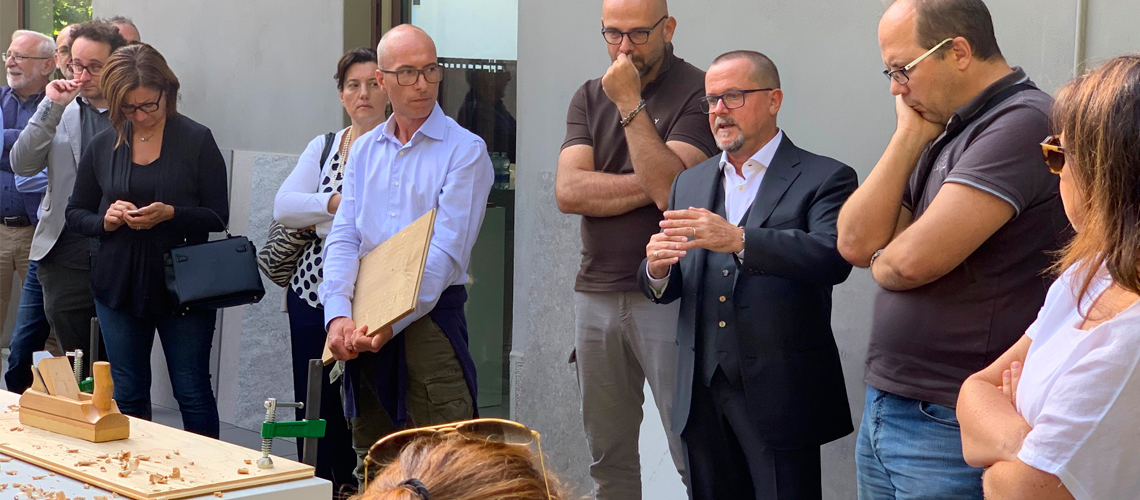 PARQUET: CRAFTSMANSHIP, TECHNOLOGY AND INNOVATIVE DESIGN, this is the topic that the formative seminar addressed to the architects and designers enrolled in the Como register highlighted. It was organized by Materia 2.0 in collaboration with CP Parquet last Thursday, October 19th.
The appointment has revealed to be a success, collecting the interest of over 35 professionals willing to get involved in order to discover the CP Parquet reality and products from up-close.
Following the introduction conducted by the organizer Silvia Spreafico, the meeting reached its heart through the speech by our Sales Manager Gianni Miatello, who explained the applications and technical characteristic of wood, fine material wisely crafted thanks to the craftsmen's mastery and to the innovative production processes which CP Parquet conducts and checks within its establishment.
After a parenthesis about the CP Parquet certifications and the importance of sustainable, environmentally friendly production, the presentation was finally directed towards CP Lab Design and, therefore, towards the management of the 5mm top layer that we utilize for our prefinite parquets, as well as for interior solutions and furnishing design. The goal was to make designer discover the quality and nature of CP Parquet products, but mostly the possibilities that the company allows for architects and designers.
Lastly, the meeting ended with a practical demonstration of the art of wood antiquing through the use of natural powders, by the hands of the master craftsman Elio Dal Broi.
We would like to thank Fabio Pecora and Silvia Spreafico from Materia 2.0 for organizing the meeting, and also the numerous architects who actively took part to it.