Isola Bella Apartment, an oasis of peace in the heart of Rome
25 May 2021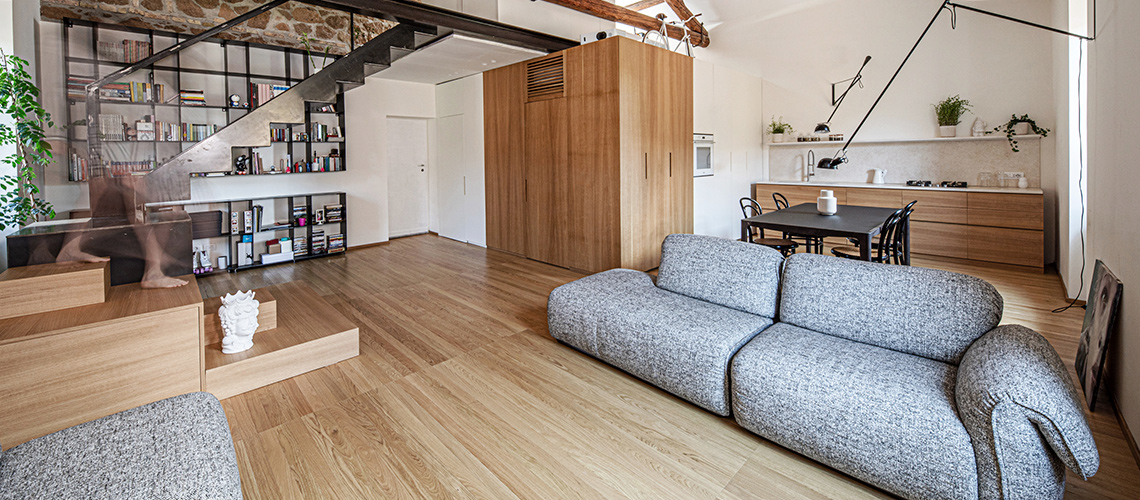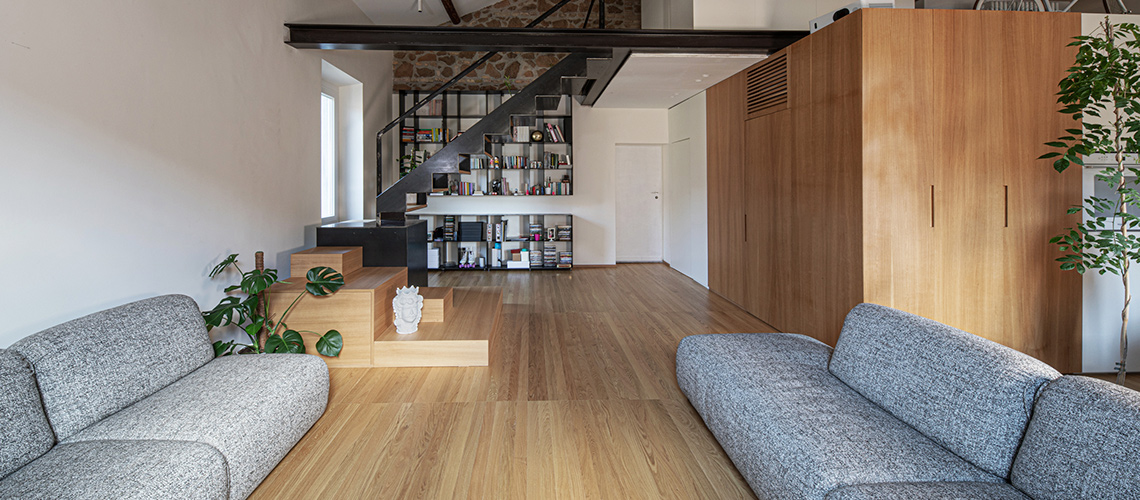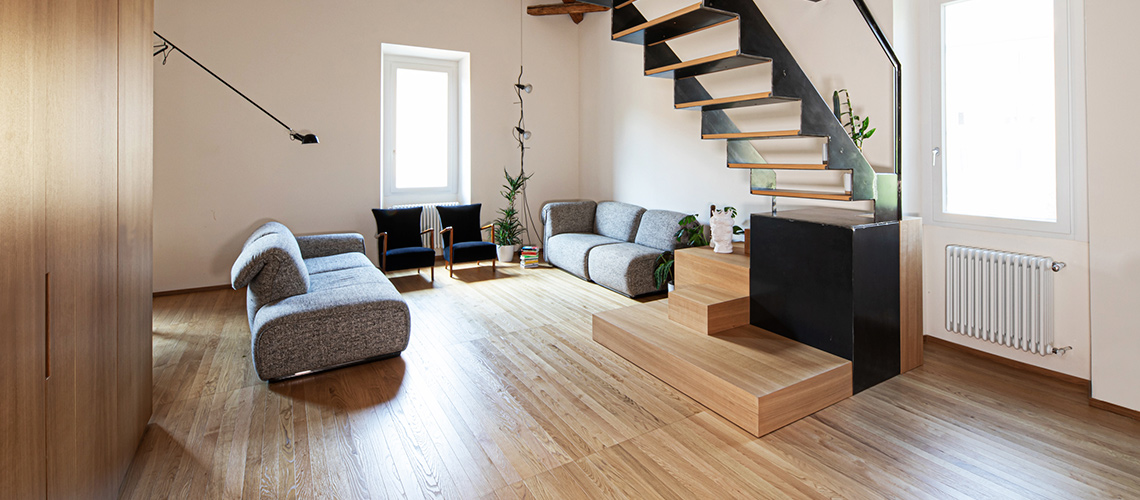 A new concept of holistic design inspires our parquet floors, created by not only considering the aesthetic appearance and functionality, but also the strong relationship between the rooms and the people who live in them.
Designed by Studio Invidia Benedetto Architetti, the "Isola Bella" project represents our renewed corporate philosophy, right from the name chosen, as it literally means "the beautiful isle". In fact, it is a luminous and harmonious private apartment in the heart of Rome, an oasis of peace where you can find yourself within the comfortable walls of your home.
To guarantee maximum comfort and the positive emotions that only a wooden floor can provide, strips from the MATITA collection by CP Parquet have been laid throughout the apartment: it feels like being in the woods, instead of in the middle of a big city. In particular, the marvellous shades and hues of the brushed and varnished European Oak, Select choice, have been selected to clad the floors of this project.
Open space and furnishings, in light subtle tones, give the rooms plenty of air and light and allow certain design features of the furnishing to stand out, like the black wrought-iron staircase and the spectacular wall bookcase next to the entrance, made using the same material.
Every house is unique in its own way. Our task is to support its nature with our wooden floors.
Project: Studio Invidia Benedetto Architetti
Photo: Gianluca Fiore