Natural power for the CP Parquet facilities
5 September 2019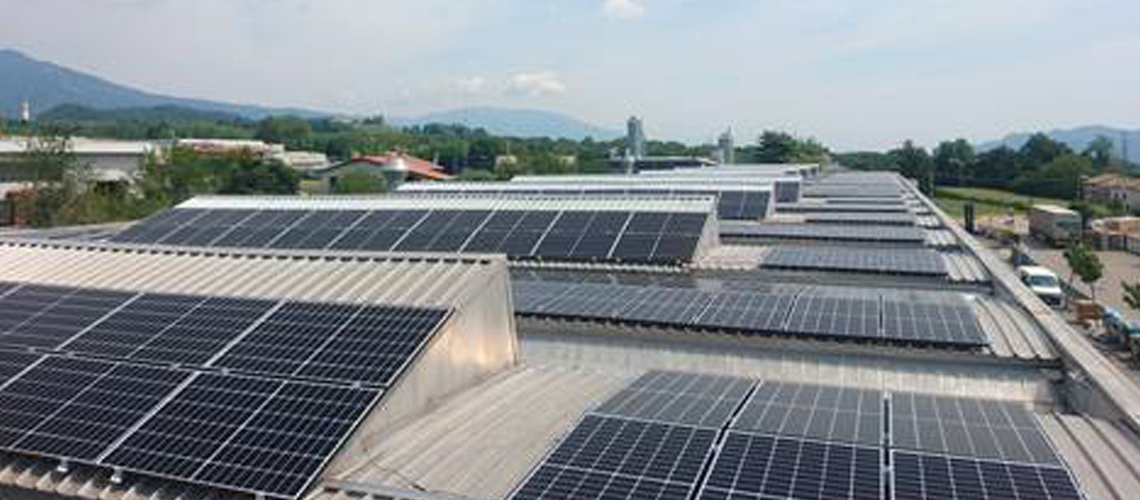 Ever more natural and green. CP Parquet flooring is now produced in a more eco sustainable way, not only by using renewable raw materials like the valuable wood species sourced from certified forests, but also by harnessing positive energy from the sun to generate electricity without polluting.  Our company's production lines are sustainable and powered by a large photovoltaic system installed on our factory roof.  This is a continuation of our commitment against climate change, to safeguard nature and create a healthier environment in which to live.
 1134 photovoltaic modules have been installed on the roof of CP Parquet's facilities at Pieve del Grappa, providing total power of 368 kW, with which we can generate over 400,000 kWh a year of clean, renewable energy. We have paid special attention to positioning the panels so that the different surfaces available are used in the best way possible in order to optimise operation and maximise production.  Furthermore, by adopting power optimisers that control the inclination and orientation of the modules we have been able to improve efficiency and output. The electricity produced by the system is used directly in the factory, providing over 20% of the company's energy needs.
This photovoltaic system is a new addition to the initiatives implemented by CP Parquet to increase efficiency, reduce waste and re-use production rejects. For many years the company has been using production residue such as wood shavings and sawdust to heat its premises and power its driers and paint shop.  Sawdust is also made into pellets for household heating.  CP Parquet aims to push even further ahead, finding new, advanced renewable energy sources and environmentally friendly systems for the production of wood flooring in harmony with nature.