Natural wood floors for the eco-sustainable project of a 70's villa.
3 August 2022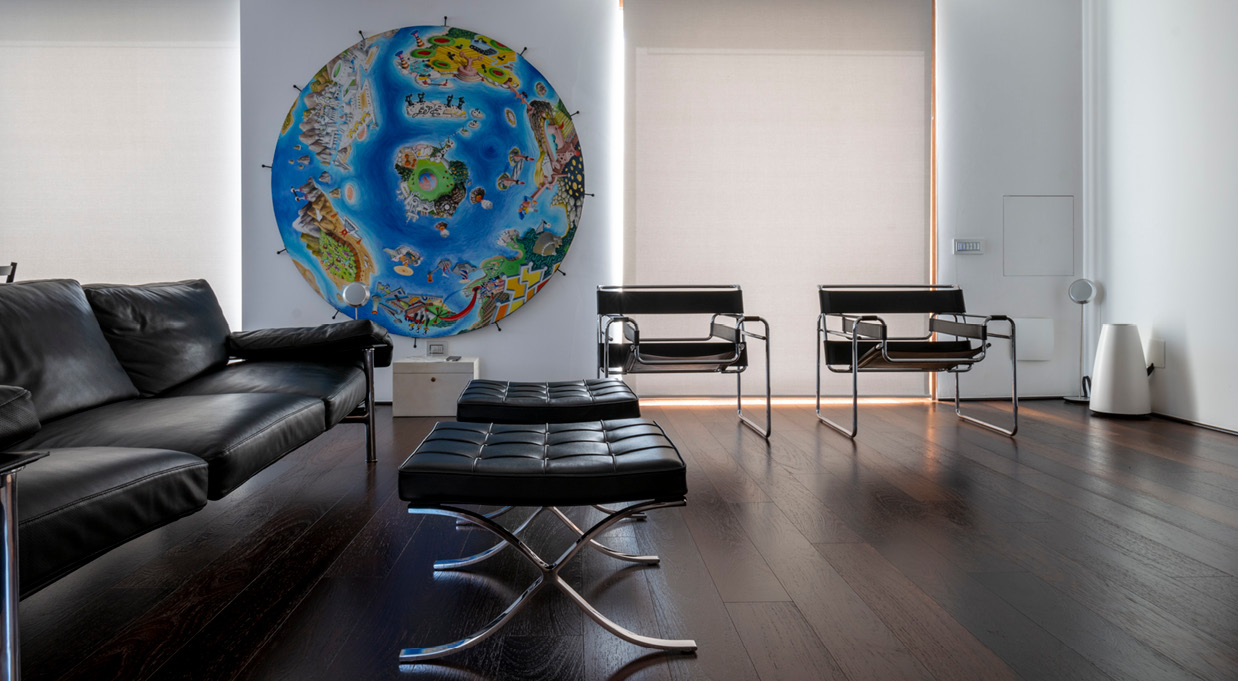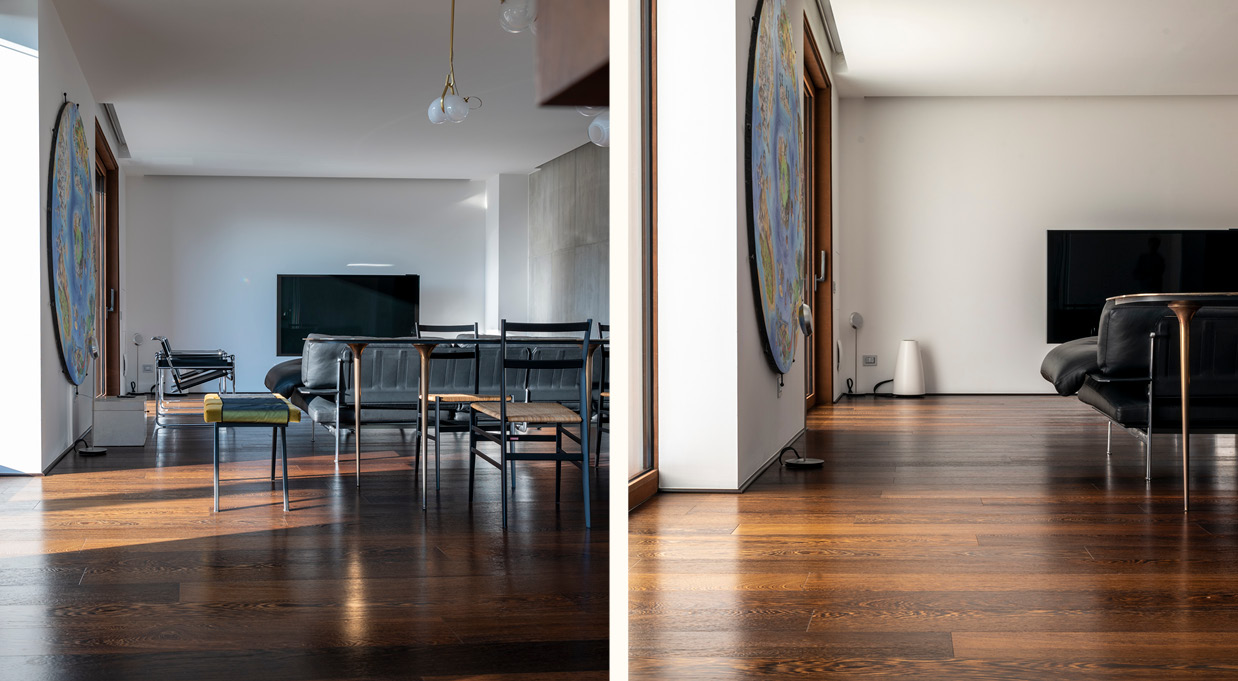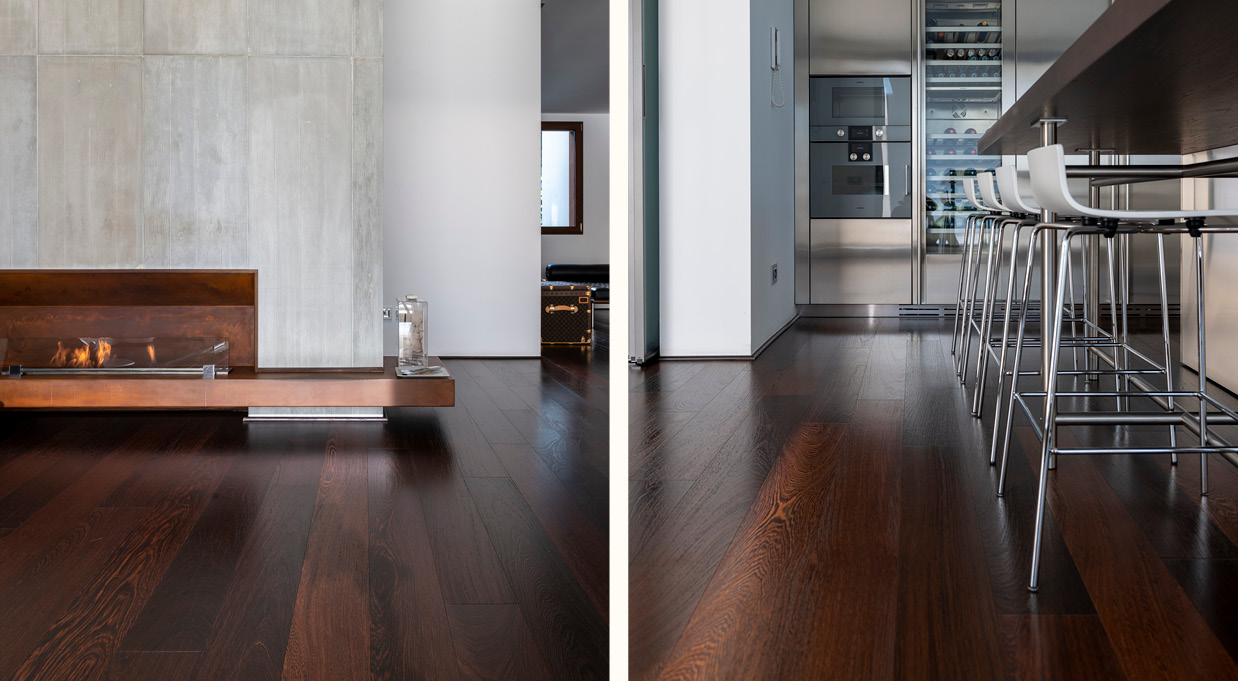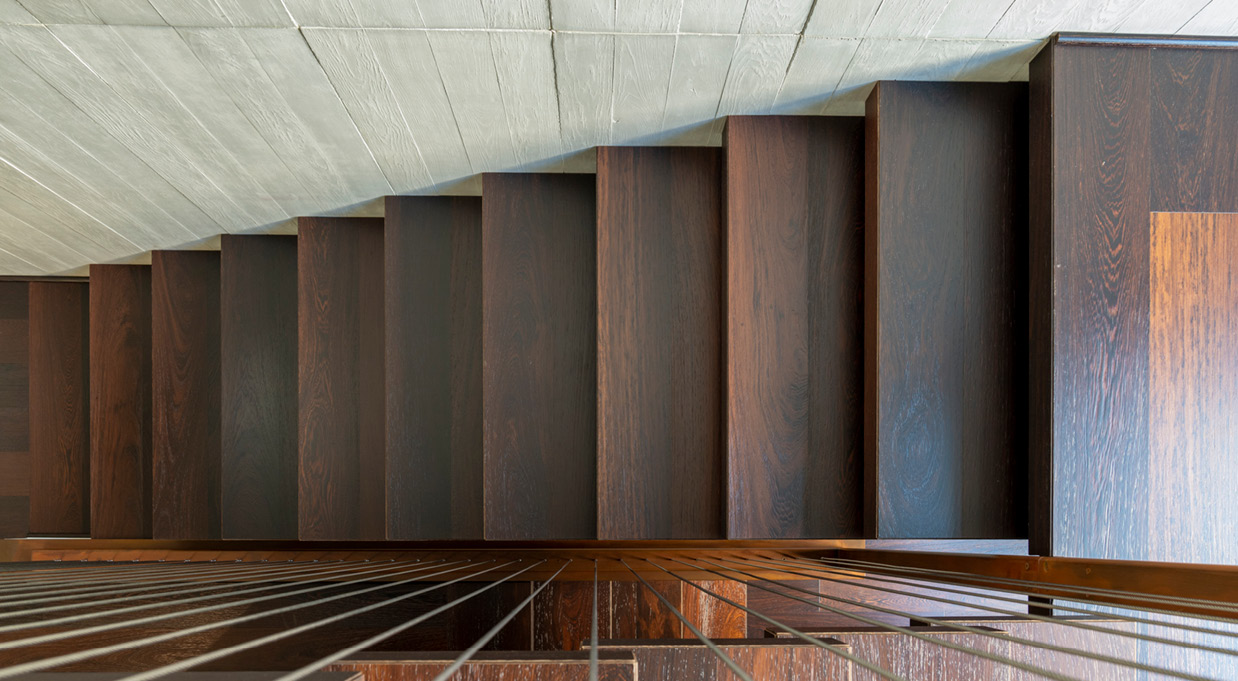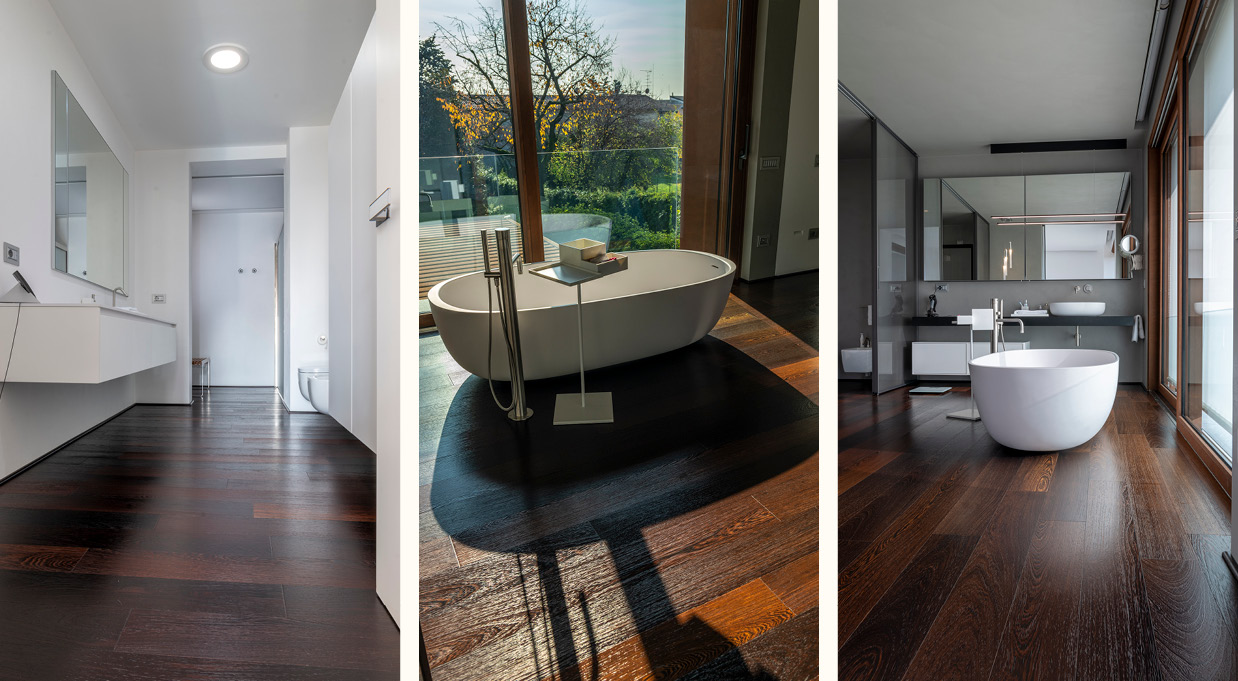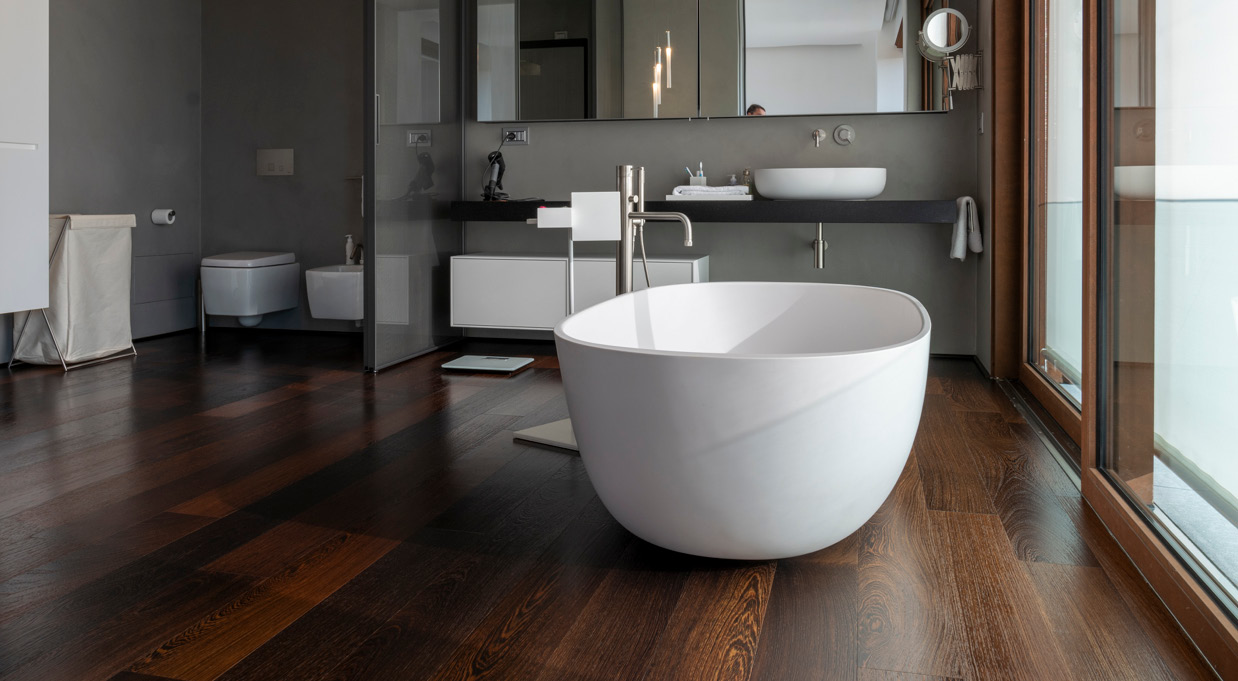 Those who enjoy nature, is knwon, choose CP Parquet.
But even preferring to renovate a property, instead of building a new one, is a sign of great reverence and empathy for the environment.
The renovation project of this 70s villa in the province of Varese (Italy), was conceived in this perspective. The architect Bianchi Sergio was involved not only in the renovation of the building, but also in its energy redevelopment, in order to give life to a modern and technological house which, above all, respects nature.
With great intuition, the architect has recovered timeless architectural solutions to reinterpret them in a contemporary way. A new layout was then born, where the existing premises were redistributed in better articulated ones, wider environments enhanced by the choice of finishes and furnishings that give a modern and refined style.
Artisans and suppliers were then coordinated to highlight the spaces with unique and tailor-made solutions: few (and of extreme quality) were the materials used. The interiors are minimal, characterized by the contrast between the warm tone of Wengè wood floor and the colder tones of Corten and steel panels that cover the central core of the fireplace and staircase.
Overall, these architectural elements are the contour of refined pieces of furniture, mixed in a game of colors and materials that are found in every room.
The parquet was used in all the rooms, so that the warm shade of the Wenge wood flooring would integrate with the design and create a positive energy, favoring feelings of well-being and warmth.
In order to ensure continuity between the rooms, the staircase has also been covered with our boards in Wengè, thanks to the collaboration with CP Lab Design.
A new dialogue with nature is also made possible by the large windows that guarantee maximum usability of the rooms, but above all the constant entry of daylight. Living in lighter, brighter settings has now become a need frequently expressed by clients, who recognise how this type of design goes hand in hand with a sustainable lifestyle that is wary of waste, ever closer to the intelligent management of resources.
As always, a magical balance of well-being and beauty is created when the furnishings of the house enter into deep harmony with the environment.
Discover more about the project
Project by: Architect Bianchi Sergio
CP Parquet by Danilo Pagani – Pagani Parquet
Ph: Enzo Marcantonio