The CP LAB DESIGN concept introduces style and emotions for offices
20 September 2017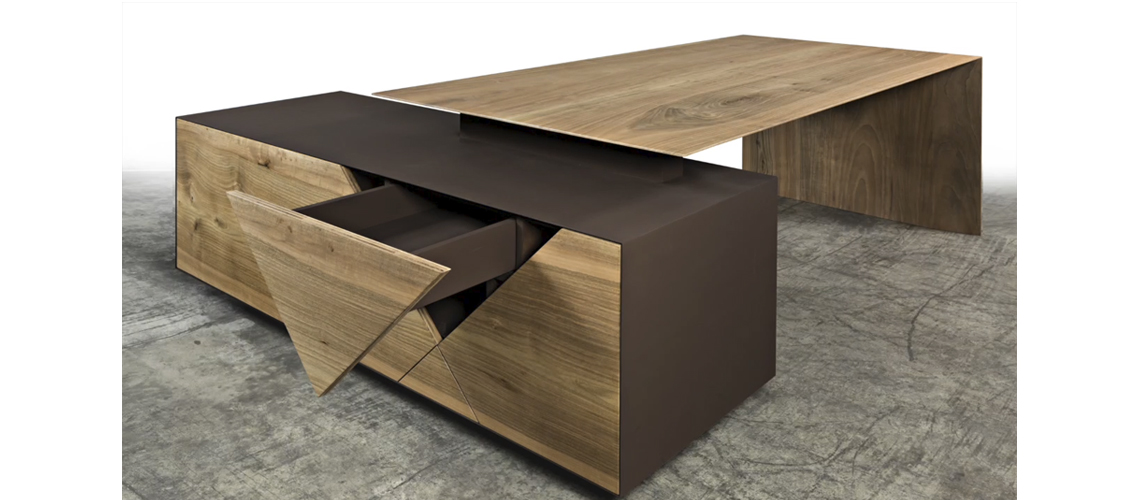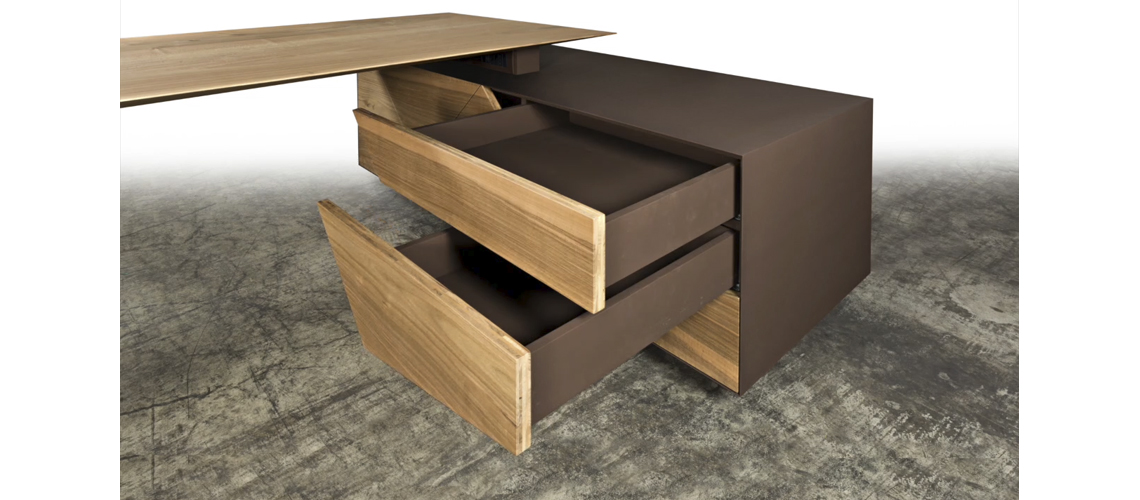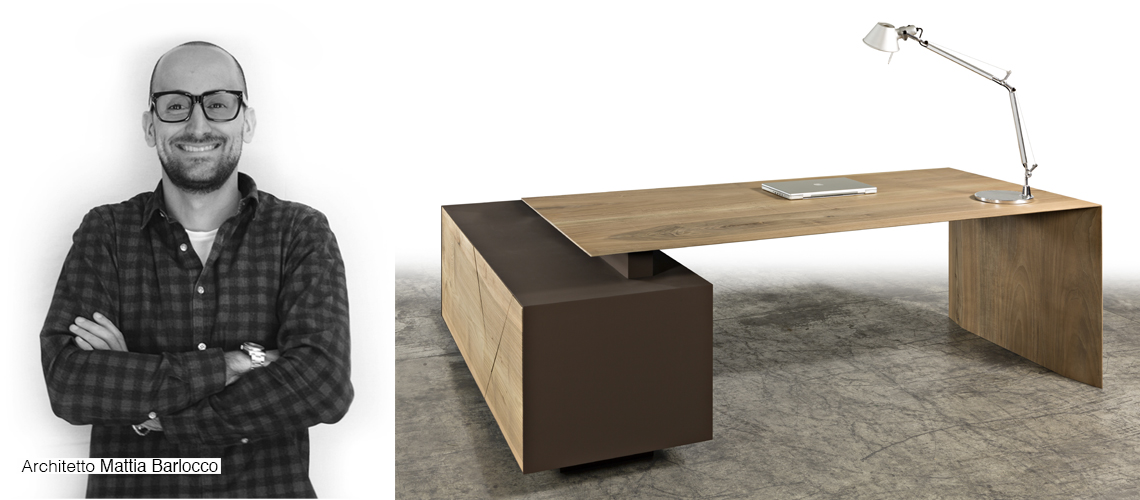 The 'AM16' desk, designed by architect Mattia Barlocco for Monti Legnami Srl, boasts the beauty of natural wooden surfaces, with a special style that creates a stunning composition. European walnut boards with continuous grain are used for a work top and upstand that appears to be magically suspended over the drawer pack.  The same attractive wood is employed for the original drawer fronts, defined by amazing unusual cuts.  The evocative combination of wood and elegant soft touch finish stainless steel cladding for the cabinet adds extra refinement.
The 'AM16' desk synthesises perfectly the principles that inspire CP Parquet Lab Design: uniqueness, customisation and development of new aesthetic and design solutions.
This project arises from cooperation between Monti Legnami Srl  a CP PARQUET partner and historic company based on Novara, whose inspiration derives from constantly seeking innovative products and complementary items for the building and furnishing trades.
Mattia Barlocco ( associate office zeropositivo architetti ) and Monti Legnami (www.montilegnamisrl.it), together with CP Parquet Lab Design, have experimented a new creative use of wood floorboards that goes beyond flooring to create a stylish, exclusive object full of personality.