When the parquet redefines the spaces with elegance and dinamism
3 November 2020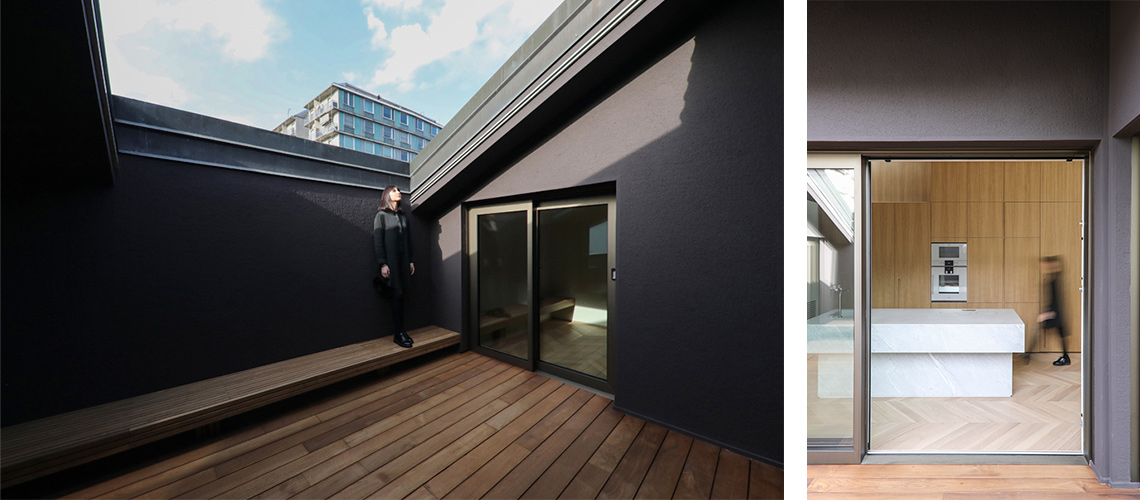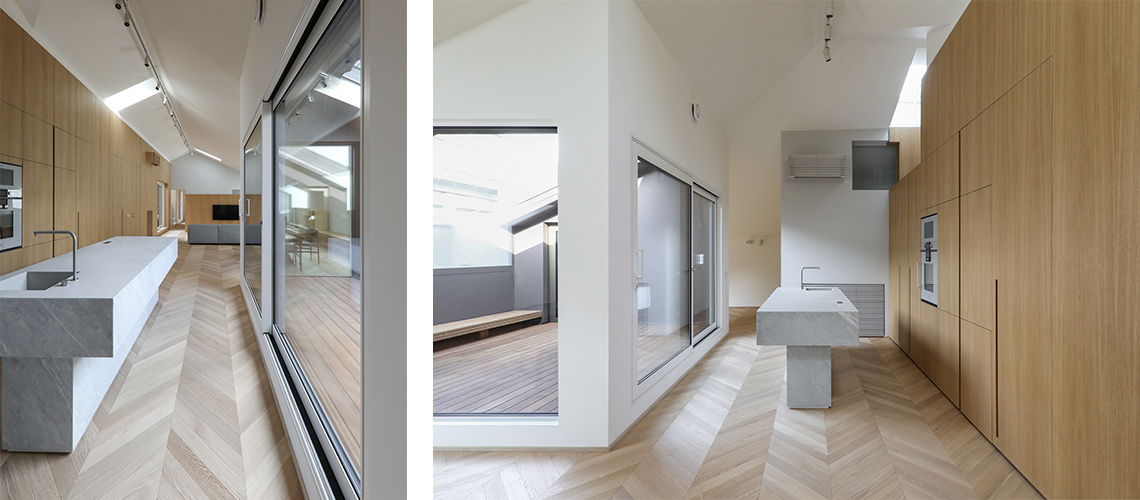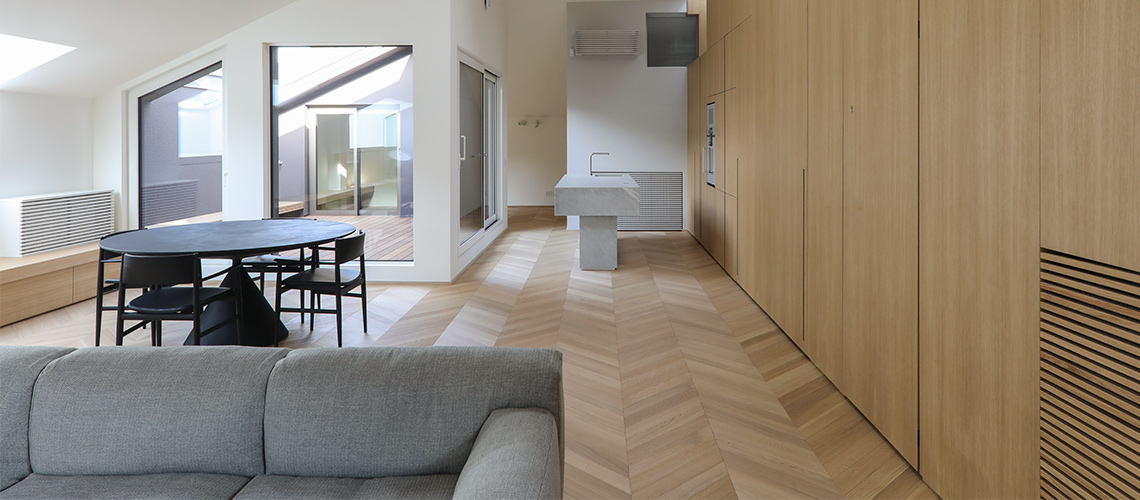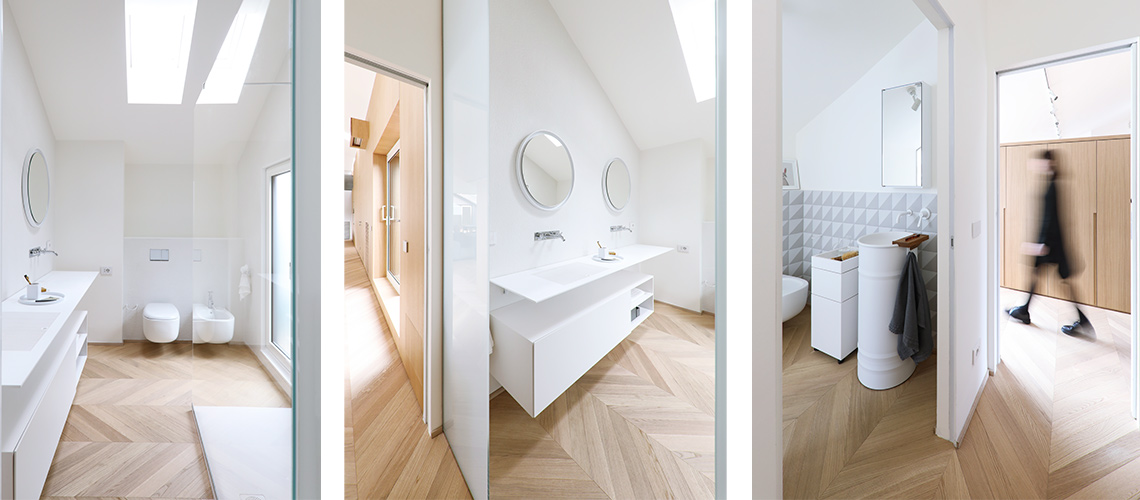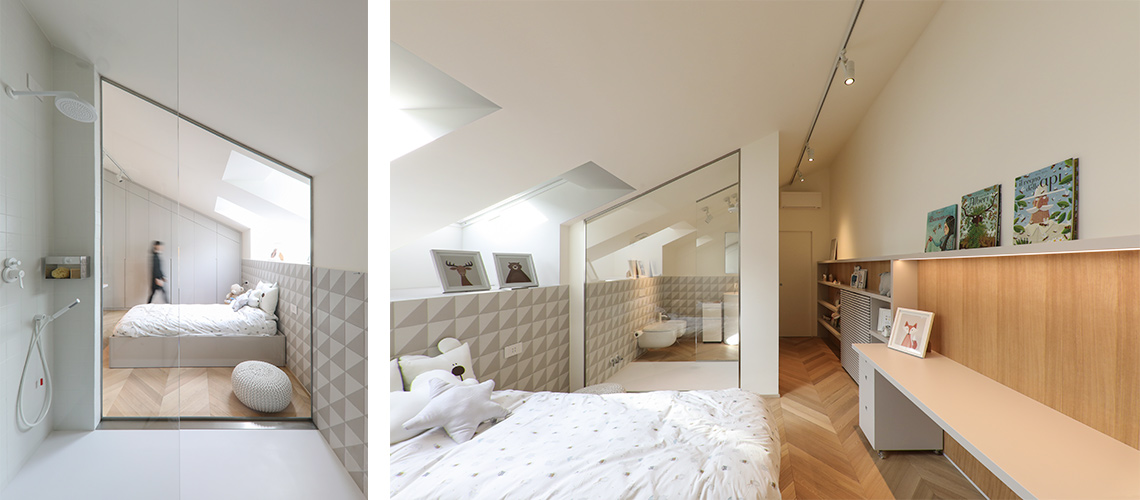 CP Parquet for a new interior and exterior decoration project, in collaboration with Archiplan Studio.
In this apartment in Busto Arsizio, the spaces are defined by the colours of contemporary design, a nuance of shades and materials which range from white to grey, and from marble to dominant timber present in the outside terrace with 35 sqm of Teak Burma Decking and on the inside with 160 sqm of Antico Asolo 2-Layer Chevron in European Oak, Select choice, brushed, oiled bianco 099 and TÜV PROFiCERT-product Interior certificated.
Classic and everlasting, the Chevron flooring is the queen of wooden floor laying geometries. It offers a concept of contemporary elegance, and it also gives life to wonderful textures providing movement and dynamism even in the widest and most essential spaces like these ones.
Furthermore, the choice of a TÜV PROFiCERT-product Interior certificated parquet guarantees the maximum level of healthiness in the rooms, assuring extremely low emission of VOC and high air quality in order to live in the comfort and beauty of CP Parquet's nature.
Project: Archiplan Studio
Ph G. Gradella
CP Parquet by Monti Legnami